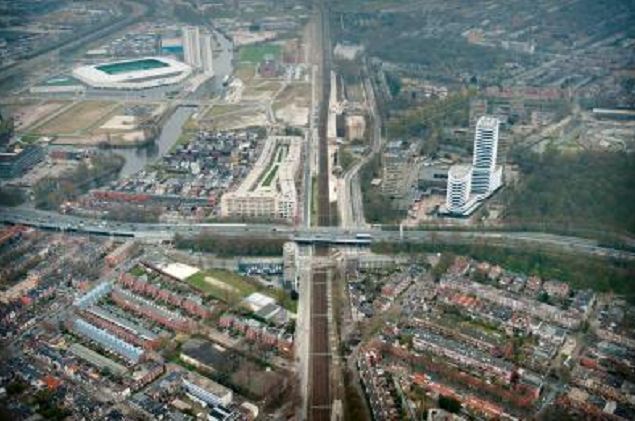 A Dutch court has ordered more cuts in gas production at Groningen, Europe's largest gas field, saying the government had given too little consideration to the stronger and more frequent earthquakes extraction had caused.
Output at the field, the world's 10th largest, will now be capped at 27 billion cubic metres (bcm) per year from 33 bcm, the court said, adding that the government had failed to sufficiently weigh public safety risks.
The spate of earthquakes has caused extensive damage in the Netherlands' northernmost province.
Groningen, along with a few smaller Dutch fields, supplies about 15% of the Europe's gas and proceeds made up more than 5% of government revenues for the national budget during recession years 2011-2013.
"Although the minister (economy minister Henk Kamp) was entitled to attach great importance to the security of supply, he permitted a higher level of extraction than the average that is required," a summary of the 70-page ruling said.
Kamp had argued that 33 bcm was the minimum needed to guarantee supply in a cold winter.
The court said 27 bcm was enough for an average winter, but added: "Should it turn out to be a relatively cold year, the maximum gas extraction can be raised to 33 billion cubic metres."
The order applies to production through October 2016.
The court also rejected Kamp's calculations of safety risks from earthquakes and said he would have to incorporate a better assessment by October 2016.
The government has twice this year reduced production from its original target of 39.4 bcm, sending regional prices higher.
But British gas prices for delivery next summer TRGBNBPSU6 and next winter TRGBNBPSH7 fell by more than 3% to 34.60 pence per therm and 38.40 pence/therm respectively.
Recommended for you

ONE-Dyas sanctions £450m North Sea gas field powered by wind energy