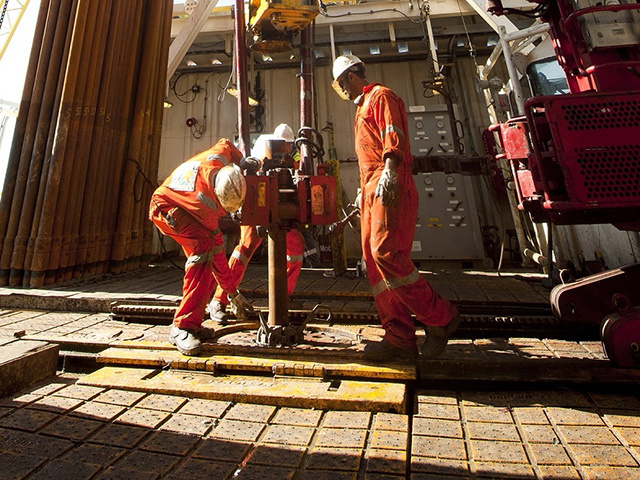 Australian oil producer Linc Energy Ltd. is investigating the source of a leak.
Just not the sort that you'd expect.
The Brisbane-based explorer is trying to determine how information about a possible deal involving some its shale oil assets was released "prematurely," according to an e-mailed statement on Thursday.
"Any unauthorized release of information is taken very seriously by the board," Craig Ricato, the chief executive officer of the company, said.
He's referring to a series of events on Wednesday that led to Linc, which is listed in Singapore, disclosing that an unidentified company is undertaking exclusive due diligence on its South Australian shale oil assets.
It started with an article published on Business Wire on Wednesday saying the explorer "reportedly" signed a deal to sell shale oil assets in South Australia for a "rumoured $100 million" to an unknown buyer.
Over the following hour, the company's shares rose about 3 percent. James Strong, a representative for Linc's external consultant FCR, said the Business Wire article was incorrect. Trading was suspended and Linc released a filing to the Singapore Exchange.
While saying the article released on Business Wire was "factually incorrect in a number of respects," Linc acknowledged in the filing that on Nov. 11 it had given an unidentified Australian company 30 days to undertake the due diligence. There's no binding agreement and formal negotiations regarding a sale haven't been conducted, the filing said.
By the time trading was halted, about 8.3 million shares changed hands, 10 times more than the daily average volume in the past three months. The stock resumed trading on Thursday and was up 1.3 percent as of 3:36 p.m. Singapore time. Volume was at about 5 million shares.
Now Linc is trying to find out how the information leaked. The company "has strict protocols in place regarding the disclosure of corporate information" and continues to comply with disclosure requirements at "all times," CEO Ricato said in Thursday's statement.
Linc has onshore operations in the U.S. and exploration assets in South Australia. Production averaged 4,210 barrels of oil equivalent a day during the three months ended September 2015, according to its quarterly report on Nov. 13.
Talks to sell some oil assets in the US are ongoing, it said at the time. The company's stock has slumped 78 percent this year as it reported losses in the past four quarters.
The person named as a contact at the end of the Business Wire article declined to comment on Wednesday.
Recommended for you
X

Solo Oil farms out in Tanzania and Bowleven steps in