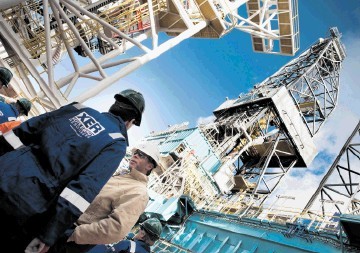 Xcite Energy said it continues to talk with potential field partners for its Bentley field development in the North Sea.
The company reported a net loss of £0.3million in the third quarter of 2015.
The Oil and Gas Authority has identified Bentley field development as one of its top commercial priorities. Xcite holds a 100% working interest in Bentley, one of the largest undeveloped oilfields in the UK Continental Shelf.
Xcite and the OGA have undertaken a detailed assessment of the key technical aspects of the proposed development, including reservoir management, drilling and well engineering, asset management and operatorship.
Net present value of reserves for the Bentley field is in excess of US$1.9 billion. Xcite reported a cash balance of $27.9million for the three months to September 30.
In a statement, Xcite said: "There is continuing evidence that costs across the industry are falling and are adjusting to the low oil price environment, and we are working to update and incorporate revised estimates into our development cost base.
Xcite recently announced a farm-in agreement with Azinor to undertake a technical assessment on Licence P.1979, at its own cost, which covers Blocks 9/4a, 9/8b, and 9/9h containing the Clement, Chadwick, Cartwright and Camm prospects, in return for the right to 40% equity in the licence.