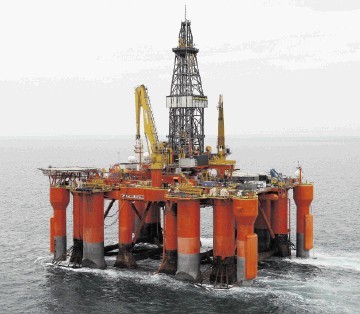 Rockhopper Exploration has spudded its latest well in the Falklands region as it looks to increase the volume of proven oil.
The well was spudded over the weekend and is a redrill of the Isobel Deep formation at the reservoir level.
The new well, operated by Premier Oil, is located approximately 4.2km from the Isobel Deep well, which penetrated the first 24m of the Isobel Deep reservoir in May but failed to reach total depth owing to operational issues..
Chief executive Sam Moody, said: "The second well on the Isobel/Elaine complex represents an exciting chance to significantly increase the volume of proven oil in the basin.
"Not only does it give us another opportunity to explore the Isobel Deep fan, but also a number of further fan bodies in the Isobel area which have never previously been drilled."
London-based Rockhopper has a 24% work interest in the well which is located on licence PL004a. Results are expected in January.
In addition to its Falklands interests, Rockhopper continues to develop its assets in the Mediterranean.
Recommended for you

Norway well slot: Two successful exploration targets