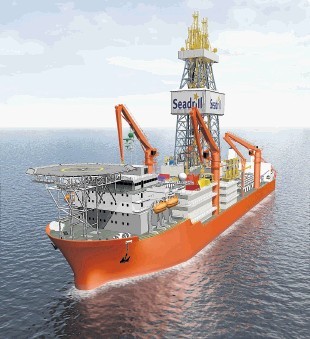 Seadrill's chief executive Per Wullf said the firm was preparing for another challenging year.
His sentiment comes as the company confirmed a net loss of $1.9billion due to non-cash impairment charges and a major write-down.
The firm posted a turnover of $985million in its latest company financial results.
Wullf said: "We have had a strong operating quarter and we continue to make good progress on our cost savings program. Our discussions with the shipyards continue to be constructive regarding deferrals.
"We believe that market conditions are likely to remain challenging through 2016 and the coming quarters will provide insight into the 2017 environment."
However, the company leader said there was confidence to be had in recovery.
He added: "It is important to recognize that we are in a cyclical business. The longer this downturn lasts, the more robust the recovery will be when it happens. Seadrill is in a position to capitalize on the upturn with the the most modern fleet and world class operations."
Seadrill has an order backlog of $12billion.
Earlier this year the firm delayed delivery on 10 of its new-build projects.
Recommended for you

Seadrill sells Saudi jack-ups to ADES