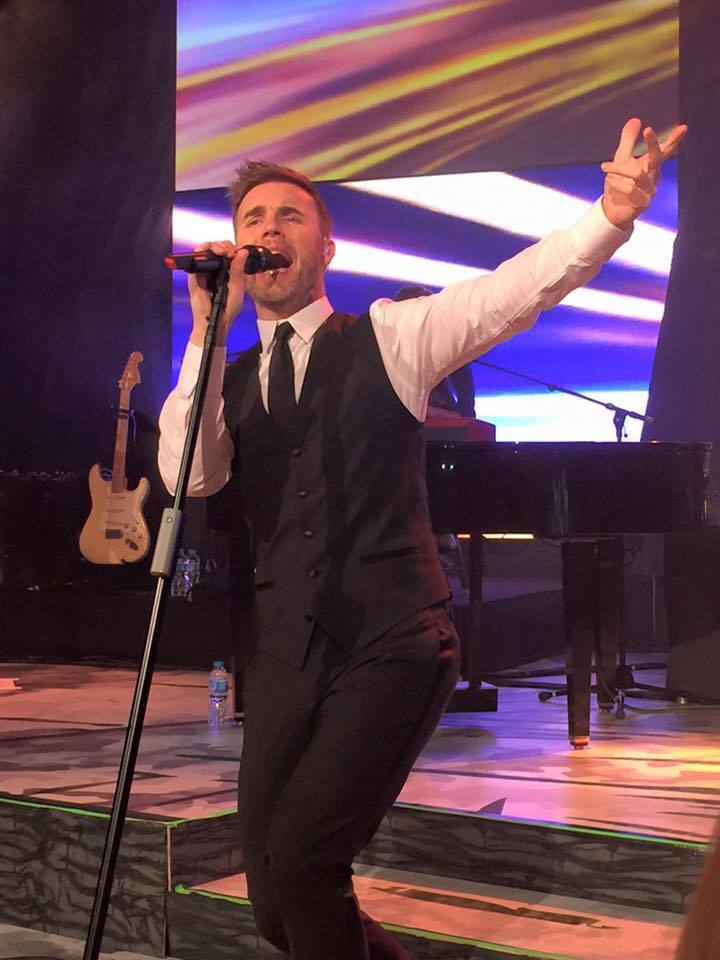 Pop star Gary Barlow gave staff at Aberdeen firm Stena Drilling a night to remember in a top secret gig featuring some of his biggest hits.
The Take That star entertained workers for about an hour at their Christmas party and dinner at Aberdeen Exhibition and Conference Centre.
Stena managing director Tom Welo said yesterday the "shindig" was enjoyed by about 320 people, with Barlow delivering a first-class act.
Mr Welo brushed off suggestions that Swedish-owned drill ship operator Stena should be more frugal amid the oil and gas industry downturn – and not splash cash on luring a big celebrity north for its festive bash.
He refused to reveal how much it took to persuade Barlow to squeeze the private Aberdeen gig into a crowded schedule, saying details of the singer's appearance package were confidential.
But the performance was not as expensive as most people would think, he said, adding: "You'd be amazed at how little it cost."
Stena, whose workforce grew last year despite the firm making losses, has a reputation for attracting big names to its Christmas parties.
Comedian Michael McIntyre, illusionist Derren Brown, cult band Madness and singers Lily Allen and James Morrison have all starred in the annual get-togethers.
But other firms in and around Aberdeen have been more careful to avoid causing offence by lavish spending at a time of severe job cutting by oil and gas firms and their supply chain.
Last year, Aker Solutions cancelled Christmas parties for thousands of workers lbecause bosses feared upsetting colleagues who were losing their jobs.
Stena's latest Christmas bash prompted support and fury in equal measure on social media.
Twitter user Martyn Summers said: "As an ex Stena employee it doesn't bother me at all that they had a Christmas party for the select staff to attend.
"They have done for years and always put on good entertainment for the night. Good on them."
But Laura Davey tweeted: "If any oil and gas company is putting on a Christmas party this year, it needs to seriously re-assess its spending. Budgeted or not, it should not go ahead in the current climate."
Union boss Jake Molloy, regional organiser of the RMT said: "This type of extravagance has no place in the oil and gas sector currently, if at any time.
"I was staggered a couple of years back when I heard the Stena Christmas party had been a four course dinner at the Marcliffe (hotel), with free drinks while dancing the night away to Madness.
"It was indeed madness and that was at $140 a barrel and a skills shortage. Today it's just over $40 oil and around 65,000 jobs have been lost across the industry and its supply chain.
"Rather than celebrate Christmas, I think those involved should look to lessen the impact of a bleak Christmas for those made redundant."