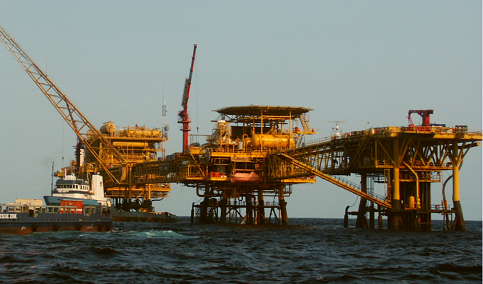 Nicola Sturgeon has faced calls to set up a Scottish version of the Office for Budget Responsibility as Labour said forecasts on oil revenues were out by 6,000%.
The white paper for independence, published by the First Minister and her predecessor Alex Salmond two years ago, estimated Scotland would get £8 billion from the North Sea if it left the UK.
But the UK Office for Budget Responsibility (OBR) warned on Wednesday that cash raised from oil and gas revenues could fall to just £130 million this year.
With Holyrood to get powers over income tax from next April, Scottish Labour leader Kezia Dugdale insisted the country "can't ever again be in a position where our Government's numbers are so wrong on such a grand scale".
During First Minister's Questions at Holyrood, she called on Ms Sturgeon to back Labour plans to set up a Scottish Office for Budget Responsibility, stating: "What we need is a real financial watchdog with teeth, not the pup that John Swinney is proposing."
Ms Dugdale said: "It would be bad enough if the government responsible for collecting an increasingly large share of our taxes had been out by 10% or 20%. But the First Minister was out by 6,000%. On the money needed to fund our schools, our hospitals and our pensions.
"The Government's ability to get these things right really matters to our future because this parliament will be responsible for more tax and spending than ever before. We will have a chance to make different choices and take a break from Tory austerity."
The Labour leader continued: "We are on the cusp of major change, with new powers heading our way, Scottish politics will never be the same again.
"This parliament needs impartial, independent oversight of Government finances. Scots can't be let down like this ever again.
Ms Sturgeon said the Scottish Fiscal Commission, which has been set up by the Government, "will have a veto over the projections John Swinney brings to this parliament".
She added: "It says everything Scotland needs to know about the priority of the Scottish Labour Party that the day after George Osborne's budget, a budget that announced plans to reduce the revenue budget of this parliament by £1.5 billion in real terms over the remainder of this decade, what does Kezia Dugdale come to this chamber and do, does she criticise the Conservatives, no she wants to play politics with the SNP instead.
"It's that approach, being arm and arm with the Conservatives while this party stands up for Scotland, that has left Labour in the doldrums."
Ms Dugdale said the oil forecast from the "impartial and independent OBR" had "made for grim reading".
She said that when the white paper was published two years ago today, "the First Minister promised a future free from Tory austerity based on oil revenues of £8 billion a year at the point of independence".
The Labour leader said: "The problem for the First Minister is she wasn't just a wee bit wrong. She didn't tell a half truth, she didn't even tell a quarter truth. She wasn't out by a factor of 10, 20 or 30. The SNP's oil figures were wrong by a factor of more than 60.
"Because, according to the OBR, oil and gas revenues this year are expected to be just £130 million."
Ms Dugdale went on to question "where the SNP's failure lies on oil", asking if it was "their ability to do the numbers or their ability to tell the truth".
Ms Sturgeon accepted it "is a challenging time for the oil and gas sector" but said the special jobs task force she had set up earlier this year "is working hard to support the industry".
The SNP leader told Ms Dugdale: "Every time people hear Labour gleefully crowing about the challenges in the oil and gas sector, what they realise is how little Labour actually care about people's jobs and about their livelihoods. For Labour all it is about is getting one over on the SNP."
She claimed that during the referendum campaign the UK Government "were forecasting oil prices to be even higher than was the case on the part of the Scottish Government".
She added: "The choice facing Scotland today is the same as the choice has always been – do we allow the Tories to control our finances or do we take control of our destiny into our own hands. I know what I would prefer."
Recommended for you
X

Centrica invests £63million to overhaul UK power station