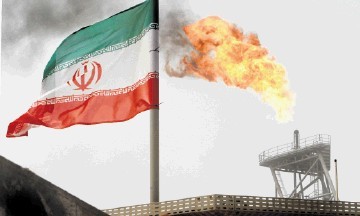 The majority of OPEC members would agree to a reduction in crude production at Friday's meeting, with the exception of Saudi Arabia and the Persian Gulf Arab countries, Shana reported, citing Mehdi Asali, director general of OPEC and energy forums at the Iranian Ministry of Petroleum.
"Under current international conditions between Iran and certain Persian Gulf littoral states, it is unlikely that these countries voluntarily cut their output," Asali said.
One challenge facing OPEC as ministers gather in Vienna for their bi-annual meeting is lack of agreement over how to manage supply and stabilized the oil market, Asali said.
The group needs to reach a consensus among all members before it can change its output target, currently set at 30 million barrels a day.
OPEC, which produces about 40% of the world's oil, has pumped above its collective quota for 18 months, according to a Bloomberg survey of companies and analysts.
Saudi Arabia, the group's de facto leader, raised its own production to a record of almost 10.6 million barrels a day in July, a 800,000- barrel-a-day increase from a year earlier, or more than the production of Qatar.
Member states Venezuela, Iran, Iraq and Ecuador have all called for a cut in production to bolster prices. Yet Iran plans to boost its own output should sanctions be lifted early next year.
Recommended for you
X

Sun "superflare" could destroy all Earth's energy systems