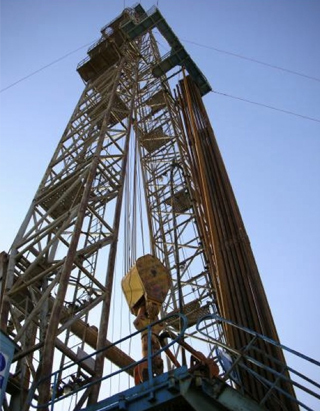 UK Oil & Gas has received permission from British authorities to flow test the Horse Hill-1 ('HH-1') oil discovery well.
The HH-1 well, drilled at the end of 2014, is located within onshore exploration licence PEDL137, on the northern side of the Weald Basin near Gatwick Airport, in which UKOG owns a 20% share.
Operational planning for the test is in the final stages of completion. The company expects the flow tests to be conducted in the coming months.
The test will provide the necessary reservoir engineering data to enable the company to assess the commercial viability of the Portland sandstone oil discovery, which encountered significant oil shows whilst drilling.
It will also further advance the 'proof of concept' process for the Kimmeridge tight oil play, which has previously been shown to flow oil elsewhere in the same formations of the Weald Basin, at Balcombe, 10 miles to the south.
UKOG chairman Stephen Sanderson, said: "The consent to flow test is a major milestone. The flow test's outcome will help UKOG shape its future Portland oil development activities and materially advance its knowledge and growth in the Kimmeridge tight oil play within our licences and the wider Weald Basin."
The company is now fully focussed on delivering a successful HH-1 test programme as soon as possible following final regulatory consents.
Recommended for you

Flurry of African exploration incoming