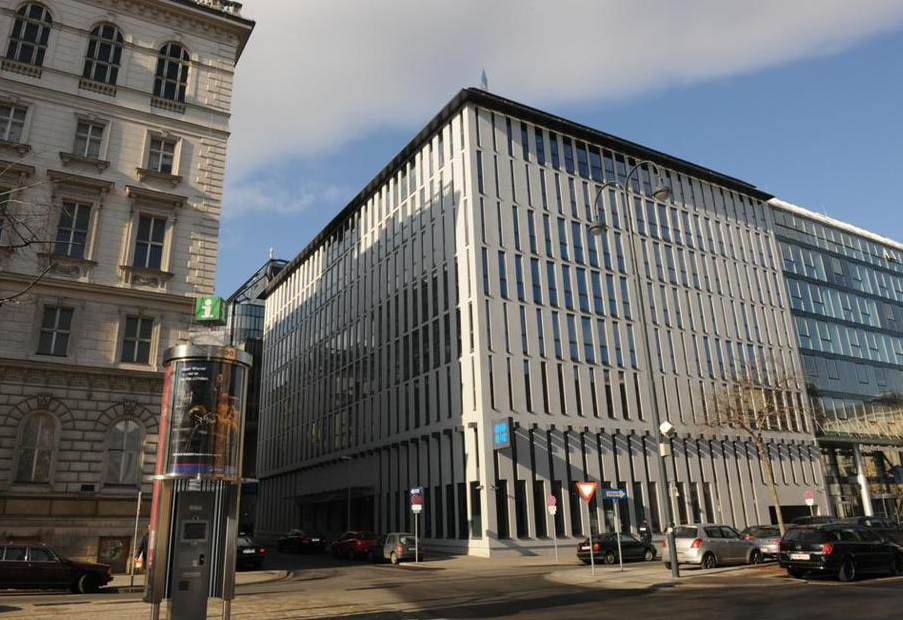 OPEC looked on track to maintain the status quo after member states clashed over oil production policy at an unusual informal gathering before the group's official meeting in Vienna today.
Saudi Arabia held its line yesterday, insisting other big producers outside the group such as Russia would have to join any output cuts by Opec, according to a person with knowledge of the discussions in a Viennese hotel.
With oil prices hovering near a six-year low, cash-strapped countries including Venezuela, Ecuador and Algeria are pressuring Saudi Arabia to cut production.
A year ago, Riyadh spearheaded a decision to maintain output and fight for market share rather than cut production to sustain high oil prices. The move helped to send Brent crude, the global benchmark, down to $42 a barrel from near $100.
The Saudis, the world's largest oil exporters, have stuck to their one-year-old view that any output cuts won't work unless big producers outside OPEC, including Russia and Mexico, join.
If prices recover sharply, it could revive some US shale production, displacing OPEC crude.
Russia, Mexico and other big producers outside OPEC have given no indication they would agree to any OPEC-led output cuts. Russian Energy Minister Alexander Novak said Thursday that the country doesn't see a production cut as viable.
Ecuador oil minister Carlos Pareja said the pre-meeting – unusual in recent years and held in a hotel rather than at OPEC's headquarters – was "difficult." "We didn't manage to reach an agreement yet," he said.
At the informal gathering in a Viennese hotel, Venezuela tabled a proposal to reduce current production by about 5%, the person said, asking not to be identified because the meeting was private.
Several other countries backed the proposal, the person said. Nigerian Minister of State for Petroleum Resources Emmanuel Ibe Kachikwu said Saudi Arabia didn't propose a cut.
The divisions are a sign of how a year of low prices – and the prospect of more months of cheap oil – are hurting OPEC nations. The 12-member group's annual revenue may fall to $550 billion from an average of more than $1 trillion in the past five years, the International Energy Agency said November 10.
"The OPEC member countries have lost so much money," Iranian Oil Minister Bijan Namdar Zanganeh said after arriving in Vienna.
"It doesn't seem that we can change the situation in the short term, it needs a long-term strategy."
Iran has repeatedly said OPEC should reduce production to make room for its return to the market. Yet, Zanganeh said Tehran would only consider a cap on its own production once it has reached pre-sanctions' levels. OPEC pumps four-in-10 barrels worldwide.
Faced with dismay among members unable to balance their books, Saudi Arabia has adopted a conciliatory tone, promising to listen to all before a policy decision is made. OPEC watchers said the divisions make it more likely the group will re-affirm its current production ceiling of 30 million barrels a day on Friday.
"OPEC is likely to stay on course on December 4," said Gary Ross, chairman of New York based consultancy Pira Energy. OPEC needs consensus among all its members before changing the group's output target.
The official ceiling is, however, largely symbolic as countries produce above it.
OPEC pumped 32.1 million barrels a day in November, exceeding its target for an 18th month, according to a Bloomberg survey of companies and analysts.
The overproduction is likely to worsen next year as Iran plans to pump an additional 500,000 barrels a day once international sanctions over its nuclear program are lifted.
"We expect OPEC will likely maintain its production ceiling at the current level or adjust it upward slightly to reflect Indonesia's re-joining the group while maintaining the goal of retaining market share in general," said oil consultancy Wood Mackenzie Ltd.
Indonesia, which left OPEC in 2008, has returned to the group. The country pumps roughly 800,000 barrels a day, so including it would bring OPEC's official ceiling nearer 31 million barrels a day.
Brent crude closed on Wednesday at $42.49 a barrel, the lowest since 2009, when demand slumped during the global financial crisis.
International oil traders have said that unless OPEC reverses course, supplies will continue to overwhelm demand for months.
"The stock-build will continue to weigh on the market, with prices unlikely to move beyond the current range until well into 2017," Chris Bake, a senior executive at Vitol Group, the biggest independent oil trader, said December 2.
Recommended for you

Woodside wins backing to buy BHP oil, gas amid climate backlash