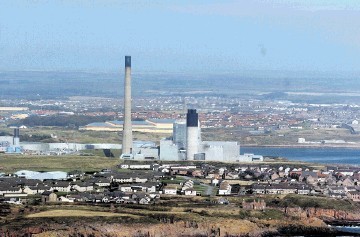 North-east MSP Stewart Stevenson has tabled a motion at the Scottish Parliament calling on the UK Government to reverse its decision to cut £1billion of funding for carbon capture and storage projects.
Plans to build a ground-breaking CCS plant at Peterhead ground to a halt last month following the news the competition for development money had been axed.
The move was announced to the Stock Exchange on the same day Chancellor George Osborne delivered his spending review and was immediately branded disgraceful by First Minister Nicola Sturgeon.
Now SNP MSP Mr Stevenson, who represents Banffshire and the Buchan Coast, is urging members from all parties to join him in condemning the move and standing up for the region.
He said: "The carbon capture project would have been a major boost for the north-east, creating 600 jobs and helping Scotland to become a world leader in clean energy.
"The UK Government's decision to abandon the scheme is just the latest example of their complete disregard for our energy industry.
"It has swindled Scotland out of £1billion while posturing as environmentally friendly on the world stage – and people in Scotland won't be quick to forgive or forget this latest betrayal."
Energy giants Shell and SSE had earmarked Peterhead Power Station as a world-first demonstration project.
But Shell has confirmed that without the financial support there is no future for the plant at the Buchan port.
Labour north-east MSP Lewis Macdonald described the decision as "deeply disappointing" and a set-back both in terms of CCS development and the redeployment of disused oil fields.
But he added: "It doesn't mean the end of the road for CCS and lots of other people should be thinking very seriously about how to support this going forward, not least the Scottish Government."
He has also put forward a motion, calling on Holyrood to recognise the "pioneering" project that would have given the UK a "world leading position in the development of gas carbon capture".
The motion also commends those involved with the project, and calls on the UK Government to lay out its plans for future development of CCS, while asking the Scottish Government to outline what help it can provide future such projects.
Government sources told the Press and Journal in the wake of the decision the capital had always been "subject to affordability", stressing the decision was "not taken lightly".
Recommended for you

Ineos to invest £1bn to slash emissions at Grangemouth refinery