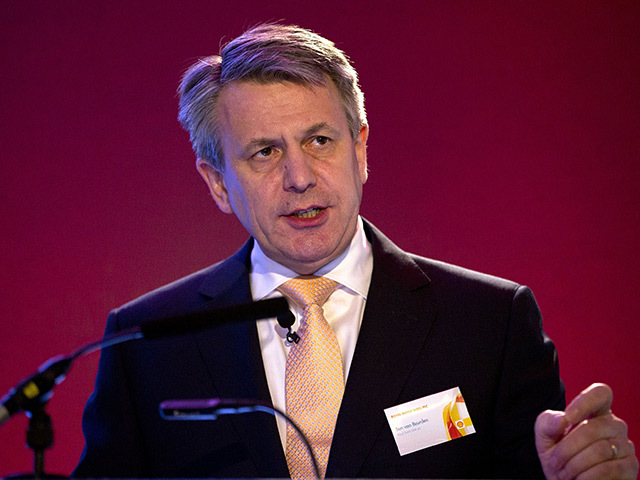 Shell chief executive Ben Van Beurden said technology would continue to be one of the most crucial factors in combating climate change.
The head of the oil major spoke at the International Petroleum Technology Conference (IPTC) in Doha as leaders meet in Paris for climate change talks at COP 21.
He said the challenge faced by energy producers and countries around the world was between boosting economic development, while protecting the environment at the same time.
Van Beudren said: "Climate change is a global challenge: we'll all face the consequences of failing to tackle it. Some parts of the Middle East, for example, could become hotter and drier than they already are.
"Other parts of the region, such as low-lying coastal areas here in Qatar, could suffer from rising sea levels.
"Energy is at the heart of economic development and climate change. Firstly, the world needs more energy.
"According to the International Energy Agency's most recent outlook, global energy demand is expected to double from 2000 to 2050.
"Secondly, the world needs cleaner energy. It's good that so many parties are meeting at the UN Climate Conference in Paris with the opportunity to take steps in the right direction. But more
is needed to build policies and tools for addressing the climate challenge.
"And thirdly, the world needs affordable energy. Economic sustainability is as crucial as environmental sustainability. "
Van Beurden said governments must strike a balance between policies which use carbon pricing systems, with technology "critical to this endeavour".
He said Shell was following two technology routes – the first to make use of hydrocarbons in a cleaner way while also producing and distributing energy in new ways.
Shell is currently building a network of 400 hydrogen refuelling sites in Germany along with the country's government.
Van Beurden said the move could become a "starting point" for activities in more European countries.
He added: "To reiterate: the world needs more energy, it needs cleaner energy, and it needs affordable energy. Technology is a crucial factor to achieving all this."
Recommended for you

Namibia: Shell and TotalEnergies giant oil discovery threatens resource curse