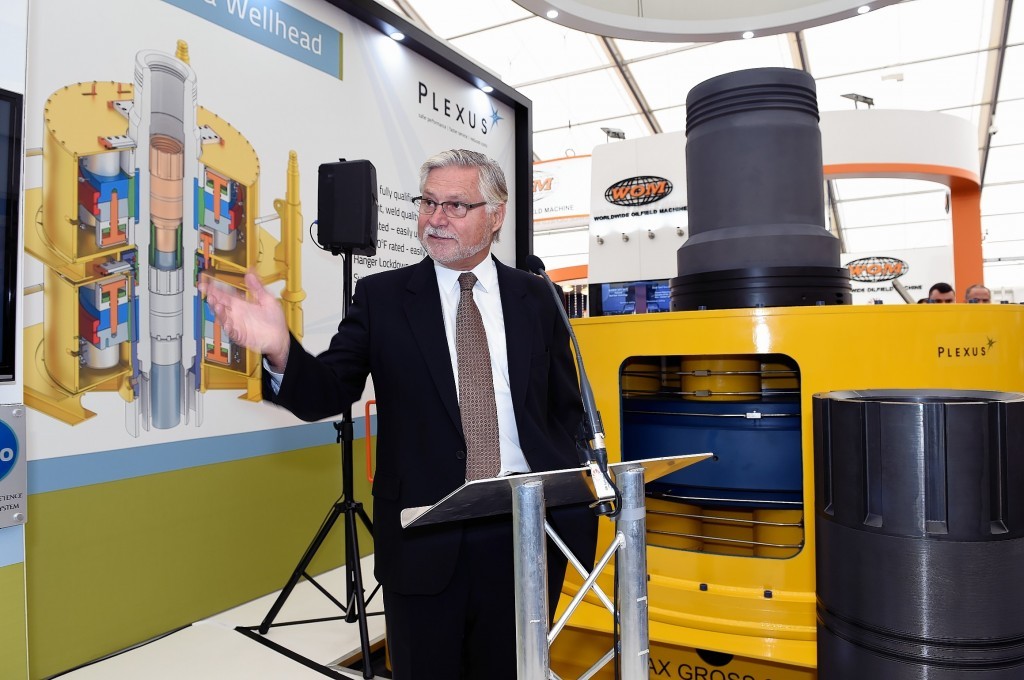 Plexus Holdings's chairman said yesterday that a "global drive" to lower carbon emissions would play into the hands of the Aberdeen-based oil field well technology firm.
Jeffrey Thrall said this week's climate change talks in Paris showed "powerful market and industry dynamics" were "evolving" and that gas is now seen as a "clean" alternative to coal and oil.
This shift would work in Plexus's favour as its technologies are geared toward providing safer and cheaper gas drilling, Mr Thrall said.
"I find it encouraging that natural gas can now apparently be seen as sitting alongside wind and solar renewables," he told the AIM listed firm's investors at its AGM yesterday.
He said he was "aware" of high pressure, high temperature gas wells where the cost "can be as low as $2 per barrel".
The UK Government is pursuing a policy of phasing out all polluting coal-fired power stations by 2025 and replacing them with gas-fired plants, rather than renewable energy sources.
The move has prompted environmentalist to question the government's commitment to meeting climate change targets at a time when electricity produced by green technology is on the rise.
But Mr Thrall said green technology "such as wind farms and solar" will not be able to address global rises in energy demand, which is predicted to increase by 40% through to 2040 by the International Energy Agency.
He also said gas is widely viewed as being clean and referred to a US Energy Information Administration study which indicated natural gas produces half the level of carbon emissions as coal.
Mr Thall said: "The relative cleanliness of gas is now recognised by governments and industry bodies alike and an active push is on to move away from coal and coal-fired power stations as soon as is practically possible."
He added: "In simple terms, therefore, the world can finish using coal which is seen as a medium-term goal, whilst enabling known reserves of cleaner gas and oil to be exploited and consumed whilst meeting … climate change goals."
Mr Thrall said Plexus has been boosted by recent technology developments and the creation of commercial relationships outside of its traditional North Sea heartland, where exploration is at its lowest level since the 1970s and oil tax revenues are forecast to nosedive 94% in 2015-16.
Despite the sector's ongoing malaise, which has led to a reduction in orders, the company managed to increase its revenues 5.6% to £28.5million, and its pre-tax profits 10.5% to £5.94million for the year ended June 30, 2015.
Plexus chief executive Ben van Bilderbeek unveiled the firm's latest invention, the Python subsea wellhead, at Offshore Europe in Aberdeen in September.
It recommended the payment of a final dividend of 1.75p per share, up 182% on the previous year.
Recommended for you

Schlumberger storms to $2.4bn profit in 2021