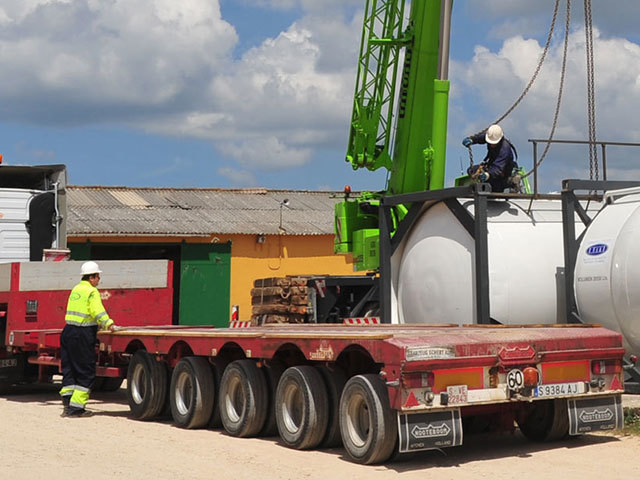 The Government's decision to drop a £1 billion competition to develop technology to capture and store carbon emissions from power plants is "absurd", it has been warned.
The industry-backed Task Force on Shale Gas has produced its final report in which it said shale – which is exploited through controversial fracking – could be produced "safely and usefully" in the UK.
But task force chairman Lord Chris Smith warned there was no medium or long term future for gas without technology to capture and store permanently underground the carbon emissions from the fossil fuel, in a process known as carbon capture and storage (CCS).
The task force's final report comes out in the wake of countries securing the Paris Agreement to tackle climate change at United Nations talks in the French capital, which a number of commentators have suggested spells the end of the fossil fuel era.
The task force has said gas could be a bridge to a low carbon future, but must not restrict or prevent the development of renewables or low carbon technology.
However, ministers pulled the plug on a £1 billion competition to develop CCS just days before the Paris climate talks began, in a decision widely criticised for damaging the UK's efforts to shift to low carbon.
Now, following the commitments all countries – including the UK – agreed in Paris to cut emissions and curb rising global temperatures, "we need to be doing everything we can to create that long term low carbon future", Lord Smith warned.
"We need gas for the short term, of course, but it's not a long term option particularly not if you don't have CCS.
"In the medium term, particularly with the commitments made in Paris, we're getting into dangerous territory if you abandon CCS."
He warned: "It's absurd what the Government has decided, because it really sets us back."
Lord Smith also raised concerns that the Government was not taking on other recommendations made by the task force in a series of reports, including mandatory requirements to ensure methane emissions do not escape from wells.
He said: "If the Government was seriously wanting to get shale gas up and running, they need to make sure they take on all of these concerns. Simply dismissing the concerns is not good enough."
The task force has made a number of recommendations to ensure the industry can go ahead successfully, including ensuring transparency, baseline monitoring of air, land and water, and allowing local residents a direct role in monitoring operations in their area.
The final report said exploratory drilling should begin as soon as possible to establish how much shale gas there is and how much of an industry it could create, suggesting it could have the potential to create thousands of jobs.
Lord Smith added: "Only when we have a better understanding of how much gas could be recovered in the UK will the public be able to make an informed decision as to whether they support it."
Recommended for you

How Saudi Arabia is planning to reach net zero by 2060