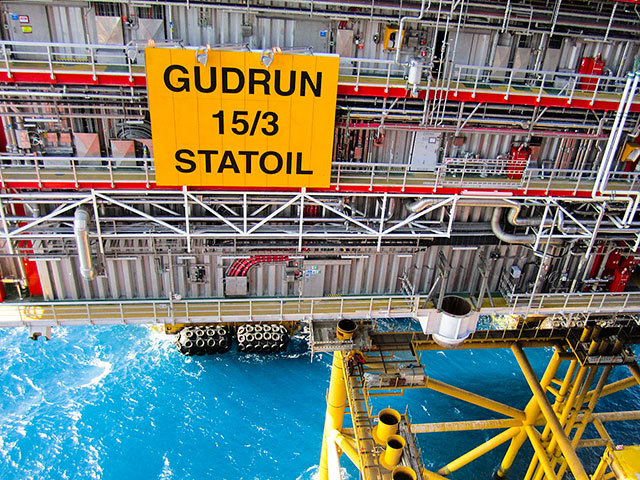 Statoil has awarded maintenance and modification agreements worth NOK24billion ($2.76billion) for the company's installations on the Norwegian continental shelf (NCS)and onshore plants.
The company has introduced new compensation terms for suppliers aimed at encouraging "continuous improvements and higher productivity" and generating a more competitive environment.
Competition agreements for more complex modification services have also been awarded.
The company has decided to split the whole portfolio in two: main contractor agreements and competition agreements. The key supplier agreements portfolio has an estimated total value (including options) of NOK24billion.
The contract period is six years plus a four-year extension option, and starts in the first quarter of 2016. Remaining options of existing maintenance and modifications agreements will not be exercised.
The onshore plants involved are at Sture, Kollsnes, Kårstø and Melkøya.
Statoil's senior vice president for operations technology of development and production in Norway, Kjetil Hove said: "These awards will strengthen the NCS competitiveness and stimulate long-term activity and value creation.
"We look forward to cooperating with the suppliers, and jointly achieve lasting and sustainable improvements with regard to efficient production, safe operation and high integrity at our plants," says
The main contractor agreements have been awarded to the following companies: Aibel, Apply Sørco, Reinertsen and Wood Group Mustang Norway.
The competition agreements portfolio covers a period of 10 years that starts in the first quarter of 2016. The agreements form the basis for individual project competitions where one, two or more suppliers are invited to participate.
The same companies, with the adddition of Aker Solutions, have been awarded competition agreements.
Senior vice president for procurements in Statoil, Jon Arnt Jacobsen, said: "The procurement we have made is part of the effort of creating a more competitive industry. The importance of making continuous improvements and changing our working methods has run as a thread through the whole process.
"In the time ahead we will work closely with the suppliers to ensure that this work is pursued when the agreements enter into force."
Statoil said a comprehensive procurement process has been carried out, where it has worked closely with the bidders to find the best solutions based on evaluations of health, safety and environment (HSE), technical and commercial criteria.
Recommended for you

Aker Solutions scoops £250m platform contract for Shell's Jackdaw field