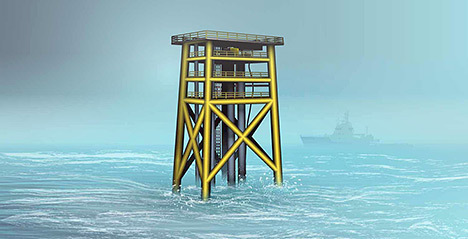 Statoil and its partners have decided to develop the Oseberg Vestflanken 2 covering the Alpha, Gamma and Kappa oil and gas structures.
The Oseberg Vestflanken covers the Alpha, Gamma and Kappa oil and gas structures, which are located around eight kilometres northwest of the Oseberg field centre.
The development consists of an unmanned wellhead platform with 10 well slots and the wells will be remote-controlled for the centre while two existing subsea wells will also be reused.
Ivar Aaasheim, senior vice president for field development on the NCS, said:"Oseberg Vestflanken 2 meets the current cost challenges and higher efficiency requirements with an innovative concept based on simplification. This is a pioneering project on the Norwegian continental shelf (NCS) that the industry can learn from."
"We emphasise that this new concept will continue the high security level we have on our installations on the NCS."
Statoil has focused on cutting investment costs throughout the project planning phase, and has now reduced total investment costs by around NOK 1 billion following the concept selection earlier this year.