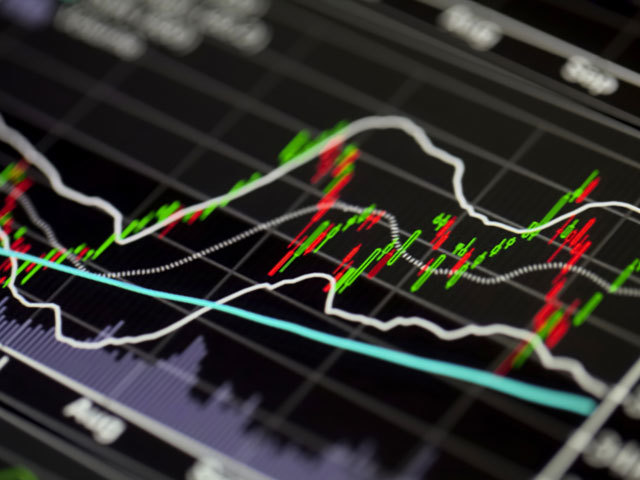 Asia's top commodity trader exits 2015 in very different shape to how it began the year.
Noble Group Ltd. has lost almost two-thirds of its value, with its stock trading near the lowest since 2008, after a year of attacks on its finances by critics including the anonymous Iceberg Research and short-seller Muddy Waters LLC. The latest blow, amid a rout in raw materials, is the cut in its credit rating to junk by Moody's Investors Service on concerns over its liquidity.
It's a downgrade that will test Chief Executive Officer Yusuf Alireza's view that while an investment-grade rating is desirable, it isn't required for the business, as Standard & Poor's also reviews its assessment. Moody's decision comes a week after the Hong Kong-based company agreed to sell the rest of its agriculture unit to Cofco Corp. for at least $750 million. While the deal may help the company to cut debt, its liquidity will remain constrained, according to Moody's, which expects a prolonged commodity slump.
"They have had a really difficult year, not only fighting the commodity slump but also various allegations," said Bernard Aw, a strategist at IG Asia Pte. "Entering 2016, the performance of Noble will clearly hinge on the recovery in the commodity complex. Noble may continue to offload non-profitable assets, to improve its balance sheet and creditworthiness. These should help it better navigate the challenging landscape."
Noble Group stock was down 8 percent at 40.5 Singapore cents at 12:44 p.m. local time, 64 percent lower this year. It has dropped every quarter in 2015 and is the biggest loser in the Straits Times Index. The company's dollar bonds due in 2020, its most liquid, dropped on Wednesday to the lowest since they were issued in 2009.
After the Noble Agri deal closes, Noble Group's rating metrics will substantially exceed those required of an investment-grade credit, the company said in a statement on Tuesday. Noble Group still has its investment-grade ratings from S&P and Fitch Ratings, spokesman Stephen Brown said in an e- mail, referring to comments made on the company's last earnings call. He added that its bank covenants aren't ratings-dependent.
The energy and metals trader joins commodity companies worldwide in suffering from the selloff spurred by an oil glut and the slowest growth for a quarter century in China. Moody's says weak commodity prices could persist for years, and earlier this month cut Swiss trading house Glencore Plc to its lowest investment-grade rating and placed BHP Billiton Ltd., the largest mining company, under review.
Moody's outlook on Noble's new Baa3 rating on unsecured bonds is negative given the risks associated with its plans to improve liquidity and the prospect of sustained weakness in prices, the agency said. Noble Group suffers from low profitability and negative cash flow from core operations, excluding the proceeds from asset sales, and its ability to gain consistent access to bond markets is expected to remain constrained, it said. S&P's rates Noble as BBB-, the lowest investment grade.
The year began with attacks in February by Iceberg, which the company would later say is the vehicle of a disgruntled analyst it fired. The critiques — all rejected by the company – – included arguments that Noble Group overvalues associate companies, that weak cash flows are offset by unfair valuations of future profits on its contracts, and the company masks its true debt levels.
Noble Group has since filed a lawsuit against the analyst, Arnaud Vagner, while in April Muddy Waters' founder Carson Block joined the fray by shorting Noble Group, saying the company exists only to borrow money and burn cash and that its debt level is unsustainable. The claims were also rejected by Noble Group.
To bolster its defenses, Noble Group bought back shares and promised greater transparency. It has sought to cut debt, focus on its most profitable businesses and generate positive cash flow to restore investors' confidence, measures that have included an overhaul of its metals unit.
In August, it published a report by PricewaterhouseCoopers LLP that said its accounting practices complied with international rules in valuing long-term contracts. The same month, it set a target to raise operating profit to more than $2 billion in three-to-five years, while in October it completed a $1.1 billion revolving-credit facility, citing strong support from lenders.
In its last quarterly earnings in November, Noble Group reported an 84 percent drop in profit and a 20 percent fall in sales. Still, the company reported that tonnages handled were a record, margins rose and that cash flow from operations had turned positive.
In August, Alireza reflected on the company's travails, telling Bloomberg Television that "at the end of it we will be a better firm." As 2016 looms, there's still no end to the pressure on its business.
Recommended for you

Hibiscus resolves long-standing riser issues at Anasuria FPSO