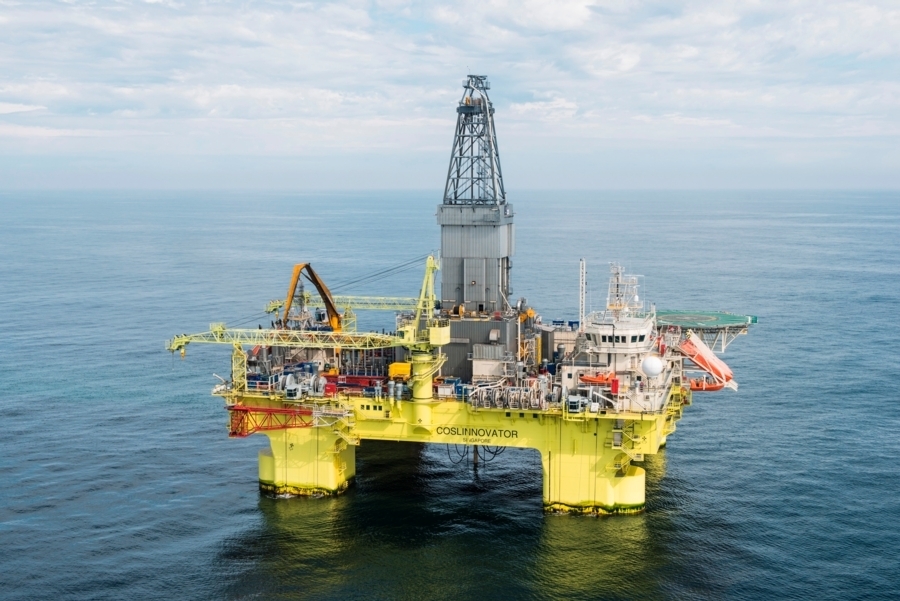 One worker has died and two others have been injured after huge waves hit a North sea rig.
Statoil today confirmed the news after initially reporting three workers had been injured.
Norwegian operator Statoil said an emergency response had been mobilised for the semi-submersible drilling rig, the COSL Innovator.
A spokesman for the company said: "It is with sorrow that Statoil and COSL has received confirmation from the police that one person has deceased after a huge wave hit the COSL Innovator rig today."
Aker Solutions has since confirmed the deceased was one of its workers.
"This is a deeply tragic accident and our thoughts are with the family and the people who were closest to the deceased," said Per Harald Kongelf, head of Aker Solutions in Norway.
"We are now focused on following up on those affected."
The rig is under contract to Statoil on the Troll field in the North Sea, west of Bergen.
Statoil said the rig had been taken off the well due to the heavy weather caused by Storm Frank when the incident occurred.
The wave has also reportedly caused damage to the rig's accommodation module.
The injured workers were flown to land by a Sea King helicopter from the Norwegian Joint Rescue Coordination Centre as well as one of Statoil's own SAR helicopters.
Statoil is assisting COSL with evacuation of the rig down to the safety crew with evacuees being flown onshore.
Chief executive Jorgen Arnesen, of Norwegian firm COSL, said the incident had been a "terrible shock" and that his first thoughts were with the family and friends of the offshore worker that had been killed.
Arnesen said: "We know that the Innovator was hit by a freak wave and that it smashed some of the windows in the accommodation module and water came through into the module. That is as much as I can say at present. I cannot speculate further than that.
"I will be there to meet the rig when it comes in and will speak to the authorities there."
The incident occurred around 5pm yesterday.
Two phone numbers for next of kin have been established in connection with the incident. For COSL: +47 800 30 499. For Statoil: +47 800 500 20.