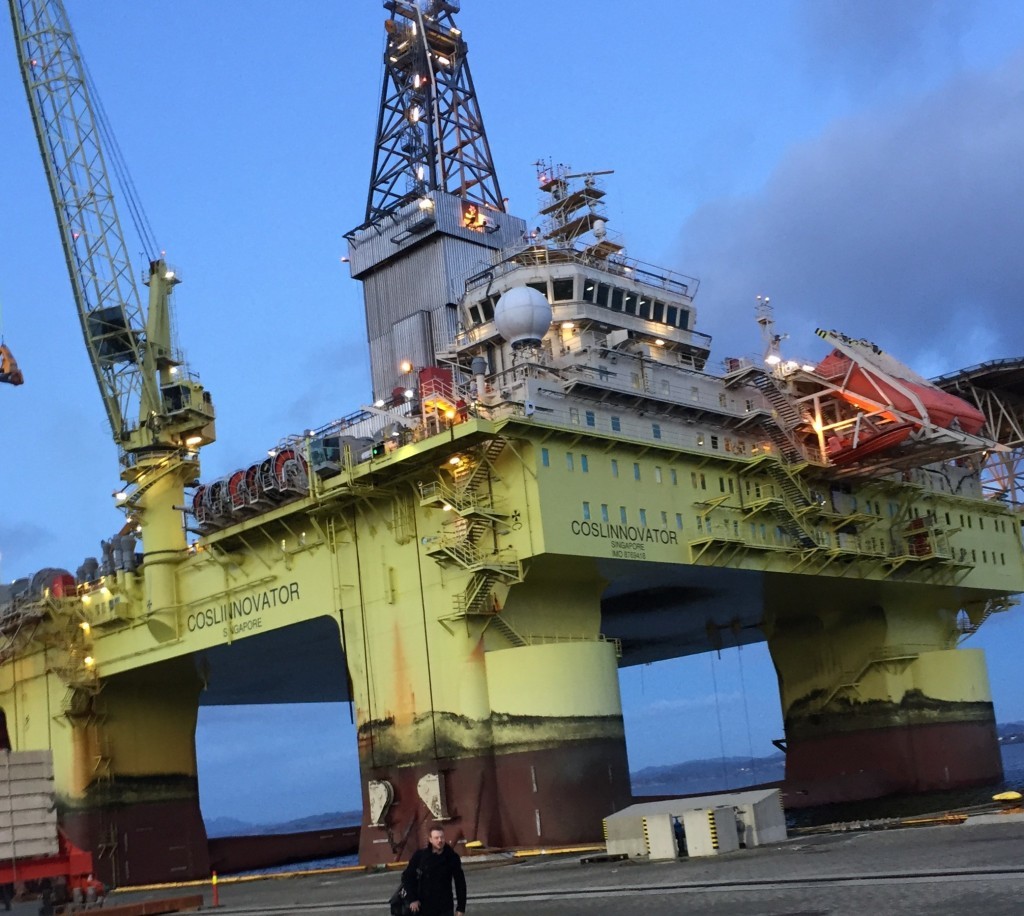 COSL Drilling said an investigation launched by the Norwegian Petroleum Safety Authority will aim to answer whether the death of an offshore worker could have been prevented.
Rune Morten Narvag was killed when a massive wave hit the COSL Innovator in the Norwegian North Sea.
The rig was on contract to Statoil in the Troll field west of Bergen when the accident happened.
The wave hit the rig at the mid-point of two decks of the living quarters that spans one side of the rig at a height of about 20 to 25 metres above the water level.
It broke through six cabin windows of the lower deck and 11 on the middle deck, killing the 53-year-old and injuring two other workers.
Speaking to Energy Voice, COSL vice president of Marketing and Contract, Magnar Fagerbakke, said the rig was now docked in Bergen.
He said investigations teams had gone on board the rig on Friday to begin assessing the damage caused by the incident.
Fagerbakke said: "The investigation report will answer the question of this could happen. The rig was built and classed and certified to work in the Norwegian Sector and as part of the classification process it's been built to withstand harsh weather conditions.
"The investigation will aim to answer the question on whether there is a need to modify this and if there is anything else that could have prevented this incident from happening."
Both COSL and Aker Solutions have launched investigations as well as the Norwegian Petroleum Safety Authority.
At the time of the incident there were 106 staff members on board, which was then reduced to 59.
Workers remain on the rig, with the area damaged by the storm made off limits to staff.
The company, which owns and operated three drilling units and two accommodation units in the North Sea area, said there was no indication yet of when the investigation findings would be made public.
Fagerbakke said a technical assessment would need to be completed before the damaged area was rebuilt.
Yesterday tributes were paid to industry veteran Rune, who had started his career in the oil and gas industry aged just 16-years-old.
Staff at Aker Solutions held a moment of silence for the worker, who was described as "hearty" and "sociable and engaged".
A spokeswoman said: "Rune was very comfortable at sea, and he had worked on several different vessels and rigs these years. He was a sociable, engaged and hearty person who often was the
centre of attention in a group.
"He knew how to talk to a crowd, had a solid memory and was very competent. Rune was focused on improvement and several of his suggestions were utilized.
"For us in Aker Solutions this incident is very sad and our thoughts go to those who were close to Rune. We have lost a highly cherished colleague who will be deeply missed."