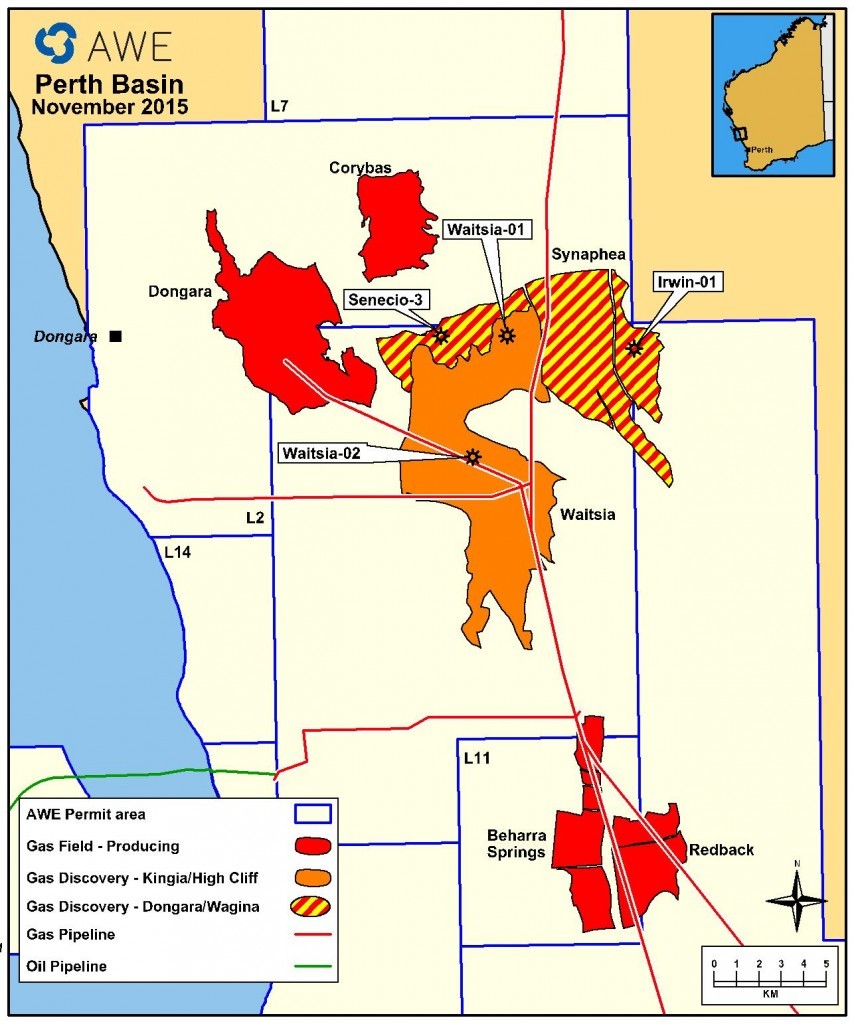 Australian oil and gas explorer AWE has taken the final investment decision to develop Stage 1A of the Waitsia gas field project, located onshore in the Perth Basin in Western Australia.
The Stage 1A development of the AWE-operated L1/L2 joint venture comprises the installation of new infrastructure and upgrades to existing assets that will connect the recently flow tested Waitsia-1 and Senecio-3 gas wells to the Xyris production facility where treated gas will be delivered to the Parmelia pipeline for domestic consumption.
Engineering, execution and management costs for Stage 1A of the Waitsia gas project are estimated at $17.5 million ($9 million net to AWE).
Construction work will include two four-inch flowlines from the well heads to a northern gathering manifold and a six-inch pipeline to transport the gas to XPF. FEED studies have been completed, and an EPCM contractor has been selected.
AWE saids the pipeline licence and the environment plan for the in-field gas pipeline have been approved.
Chief executive Bruce Clement, said the final investment decisions was a landmark for AWE and would reinvigorate the potential for onshore gas production in Western Australia.
"First stage production from Waitsia will provide early cash flow from mid-2016 as well as valuable data that will help us optimise our plans for full field development," he said.
When fully developed, AWE anticipates that production from the Waitsia Field could be increased from the 10 TJ/day of Stage 1A to more than 100 TJ/day, which represents approximately 10% of Western Australia's daily domestic consumption Clement said.
Recommended for you

Australia's Santos reports $2.5bn profit surge from higher oil and gas prices