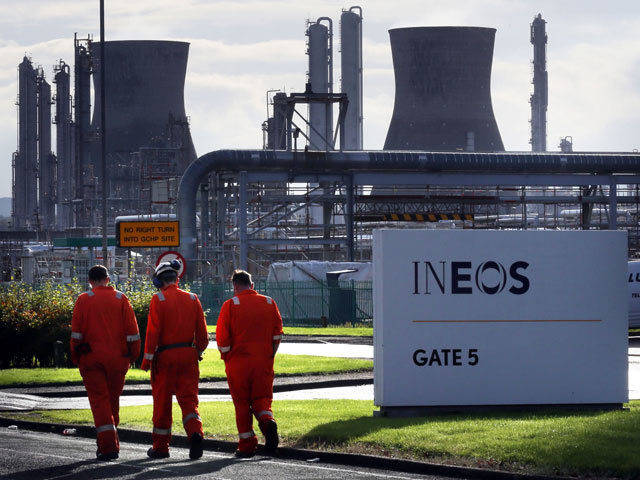 Billionaire Jim Ratcliffe is known for driving a hard bargain and running a tight ship.
The Manchester-born industrialist started his nascent chemicals business with the acquisition of a chemical business from BP in 1993. But it was the £6billion buyout of Innovene – the complex of Grangemouth in 2005, that cemented the company's transformation into a major player.
His ownership of the plant has proved divisive with unions and policy makers. In 2010 Mr Ratcliffe moved the headquarters of Ineos to tax-efficient Rolle after the Labour government delcined to offer the recession-struck firm a tax deferral. In 2013 he threatened to close the plant in an acrimonious labour dispute. Eventually he persuaded workers to accept cost reductions and has since pledged to invest £450million in the future of the site, including the installation of Europe's largest ethane storage tank.
Mr Ratcliffe also has ambitions to establish a controversial large-scale shale gas industry in the UK, having acquired fracking exploration licences across 700 square miles of central Scotland.
Both of the firm's upstream shale and North Sea gas plays are part and parcel with the future of Grangemouth.
"When we compare ourselves today with how each asset was run on the day we acquired it, it is run more efficiently, run more safely and it is run cost effectively," said Mr Ratcliffe. "So in our mind we are thinking 'why oughtn't we be able to do that in the oil and gas arena?"
In October Ineosbought 12 UK North Sea gas fields owned by German firm DEA, part of the LetterOne Group and which provides about 8% of the UK's gas.
Russian billionaire Mikhail Fridman had been required to sell them by the UK Government amid fears of sanctions against Moscow over Russia's role in the Ukraine.
A few days after Ineos struck a deal with Fairfield Energy to buy its 25% interest in the Clipper South field.
Recommended for you

Thailand needs 'shale' gas moment as energy crisis deepens on PTTEP's watch