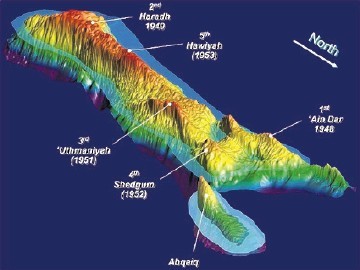 A leading oil and gas expert said an Initial Public Offering (IPO) by Saudi Aramco could potentially be the largest on record.
The company revealed earlier this month it was studying whether to list "an appropriate percentage" of shares of the parent or a bundle of "downstream" units.
It is understood once a review of these various options is complete, the findings will be presented to the company's board of directors before a recommendation is made to Aramco's Supreme Council.
Steve Robertson, a director with Douglas Westwood, said while it was not unusual for exploration and production firms to sell specific assets or to spin off subsidiary groups, an IPO of even a small portion of the entire group would be "huge" for the industry.
Robertson said the move would mark something not seen in the industry in the past 10 years.
He said:"Saudi Aramco's issued press release makes reference to allowing "broad public participation in its equity" – a statement which might hint that the IPO process may not take place on the larger exchanges but may be more focussed on redistributing income within KSA.
"This would be a continuation of an ongoing privatisation initiative that has been in progress, most notably including National Commercial Bank in 2014 (considered to be at favourable terms to buyers) and more recently with the announced privatisation of three airports.
"Listing on a major exchange would also bring significant reporting requirements and a need for transparency that would be a huge cultural shift for a company that is notoriously secretive regarding information on reserves.
"Arguably, the timing could not possibly be worse for a listing of an E&P company, valuations are at a cyclical trough as a function of low oil prices and most major E&P firms are trading at prices not seen since the global crash in late 2008. It is clear, however, that Saudi Arabia is facing huge budget deficits and desperate times call for desperate measures."
The IPO proposal is understood to be consistent with Saudi Arabia's planned direction for reforms, including privatisation in various sectors of the country's economy.
Recommended for you

Saudi Aramco refiner drops in debut after $1.3bn IPO