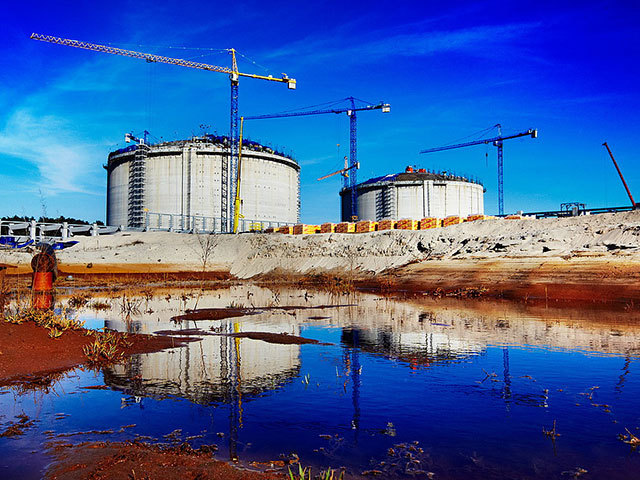 Growth in the LNG market is not likely to happen until next year, according to new research on the current marketplace.
Wood Mackenzie's latest review of the global LNG industry found the market was characterised by weak Asian demand last year, with a year on year decline of 2%.
Many LNG players are said to have shifted their focus from developing markets and have been employing new regasification capacity as a result.
New entrants to the market such as Jordan, Pakistan and Egypt imported 5.8million tonnes in 2015.
Giles Farrer, research director for Global Gas & LNG supply at Wood Mackenzie said: "We saw a 4Mt increase in LNG volumes globally, compared with 2014. The increase is primarily due to the
start up of key coal seam gas (CSG) projects in Australia – BG's QC LNG in January and Santos' GLNG in August 2015.
"A third project, ConocoPhillips' APLNG plant, shipped its first cargo at the start of January 2016. The commissioning of these facilities, which have a combined capacity of 26.5 mmtpa, marks the start of the country's ascent to become the world's largest supplier of LNG by 2019.
"The fall in Asian demand and the rise in Australian supply, meant some Atlantic LNG volumes were squeezed out of the market and Atlantic to Pacific trade flows fell by 16% – from 96 mmtpa to 82 mmtpa.
"With the lower oil price driving down Asian LNG prices, the spread between European gas prices and Asian LNG prices narrowed. Consequently companies with Atlantic supply were drawn to European markets offering more attractive returns."
Wood Mackenzie also said the prolonged fall in oil price has impacted company decisions with regard to making budgets and capital allocation across the industry.
Alex Munton, principal analyst for the Americas LNG & Gas research at Wood Mackenzie said: "US LNG projects raced ahead in 2015 with three taking Final Investment Decision (FID) in the first half of the year. 18.5 mmtpa of capacity was sanctioned, most notably by Cheniere Energy, which took Final Investment Decision on two trains at Corpus Christi and a fifth train at Sabine Pass, although Freeport LNG also took FID on a third train.
"These projects were all able to take sanction as a result of agreements signed in previous years before the fall in prices, however, project sanctions slowed significantly in the second half of the year as the collapse in prices took affect."
"The biggest corporate news of 2015 was Shell's planned acquisition of BG, announced in April 2015. Already a major LNG player, Shell has tried to capitalise on the downturn with the takeover, a move which if finalised, will create the largest LNG marketer in the world – meeting 15% of global demand.
"Within Japan, the TEPCO-Chubu Electric merger was implemented to strengthen corporate balance sheets and this resulted in the formation of JERA, the world's largest LNG buyer."
Recommended for you

Gazprom capitalizes on gas squeeze hurting Europe, CEO says