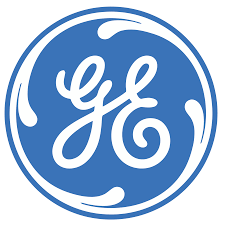 General Electric Co. plans to eliminate about 6,500 jobs in Europe, citing waning demand for gas and steam turbines in the region as it integrates Alstom SA's energy units into its operations.
It is understood 660 jobs will be lost in the UK.
The cuts include 765 positions in France and 1,700 in Germany, Renaud Petitjean, a GE spokesman in Paris, said on Wednesday. The layoffs represent about 14 percent of the 48,000 people that GE's Power and Water division employs in Europe after the Alstom acquisition, he said.
GE sealed its 8.5-billion-euro ($9.2 billion) acquisition of Alstom's energy businesses in November. The move expands Fairfield, Connecticut-based company's grip on the lucrative business of servicing and maintaining gas turbines, while adding joint ventures in renewable energy and electrical transmission businesses. The company promised to create a net new 1,000 jobs in France to win government support for the deal.
"Any potential job that will be impacted in France will have to be replaced at the end of the period," Petitjean said by telephone. "These positions, if we cancel them, will have to be recreated in addition to the 1,000 we promised to create."
Germany's shift to renewable energy has made white elephants of coal and gas plants in Europe's largest economy, sapping demand for new generators, which can cost tens of millions of euros to buy. The contract to maintain a single gas turbine can meanwhile be worth as much as 30 million euros over the course of a decade. Access to this installed base, rather than its manufacturing capacity, may have been the primary motivation for GE's acquisition of the Alstom assets, analysts have said.
The job cuts come amid the planned sale of some gas-turbine assets to Italian rival Ansaldo Energia SpA, a move which helped secure regulatory approval for the Alstom takeover.
The Italian firm also gained a foothold in the maintenance business by taking over long-term contracts Alstom holds to service 34 previously-sold gas turbines, and Alstom's Power Systems Manufacturing unit which can service gas turbines of different makes.
Chief Executive Officer Jeffrey Immelt is returning GE to its industrial roots as he sheds finance and consumer divisions and bulks up operations making products such as oilfield equipment. The purchase from Levallois-Perret, France-based Alstom expanded GE Power and Water, already the company's biggest manufacturing unit and the world's No. 1 gas-turbine maker.
GE's planned job cuts come on top of cutbacks elsewhere in the energy industry, where companies are grappling with a prolonged slump in the price of oil. BP Plc said yesterday it will eliminate 4,000 jobs in crude production. The oil industry has reduced employment by about 250,000 in the past 18 months.
Recommended for you
X

North Korea hydrogen bomb claim dismissed