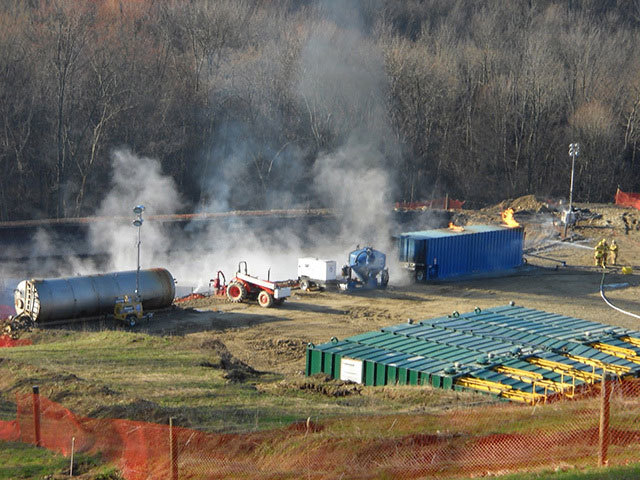 OPEC forecast a steeper decline in supplies from rival producers this year as the oil-price crash hits the U.S. and Canada.
Production outside the Organization of Petroleum Exporting Countries will drop by 660,000 barrels a day, the group said Monday in its monthly market report, deepening the decline from its previous estimate by 270,000 barrels a day. OPEC, whose membership increased last month with the return of Indonesia, is oversupplying global markets by about 600,000 barrels a day, according to the report.
This is "the year when the rebalancing process starts," OPEC said. While new projects providing 2 million daily barrels will start in 2016, "the decline in maintenance capex should also start to show through higher decline rates and possibly greater supply outages." The report made no reference to the lifting of international sanctions on Iran's oil exports.
Oil futures slumped to a 12-year low below $28 a barrel in London on Monday as Iran's ambition to revive exports after the removal of sanctions at the weekend threatens to swell the global supply glut. World markets had been showing some signs of rebalancing as the U.S. shale oil boom sputtered amid investment and drilling cutbacks.
Saudi Outlook
Saudi Arabia, OPEC's biggest member and de facto leader, signaled again on Sunday that it's prepared to withstand the price collapse rather than reduce its production. Saudi Oil Minister Ali al-Naimi said that he's "optimistic" about a recovery, which will take "some time." The kingdom pumped 10.088 million barrels a day in December, down 57,700 a day from the previous month, according to the report.
The U.S. will suffer most among non-OPEC producers in 2016, with its output slipping by 380,000 barrels a day. Still, "places like Canada, the North Sea, Latin America and parts of Asia are particularly vulnerable" as cuts in spending on maintenance take effect, OPEC said.
The group changed estimates of its supply to incorporate Indonesia, which re-joined the organization in December after an absence of seven years. The Asian nation produced an average of 700,000 barrels of crude a day in 2015, OPEC said.
The organization forecast that its 13 members will need to pump an average of 31.6 million barrels a day this year. While that's up significantly from the 29.9 million required in 2015, it's still less than the 32.18 million they produced in December.
Oversupply from OPEC could increase further as Iran plans to restore production following the removal of sanctions. The country aims to increase exports by about 500,000 barrels a day immediately and a further 500,000 a day within six months.
OPEC will next meet on June 2.
Recommended for you

Prices are heading higher, Fitch warns on strong demand, Russia squeeze