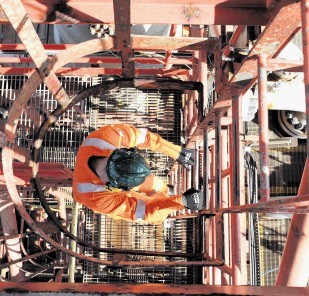 Unseasonably warm weather and rising supply will keep the crude oil market oversupplied until at least late 2016, according to the International Energy Agency.
The IEA, in its monthly oil market report for January, said warm winter weather around the world cut global oil demand growth to a one-year low of 1 million barrels per day in the fourth quarter of 2015, down from a near five-year high of 2.1 million bpd in the third quarter.
Persistent oversupply, bloated inventories and a slew of negative economic news pressured prices so that by mid-January crude oil touched 12-year lows.
The IEA left its estimate of growth in global demand for 2016 unchanged from its previous monthly report at around 1.2 million bpd.
Brent crude futures have fallen to their lowest level since late 2003, tumbling below $30 a barrel, after last month's OPEC decision not to cut output to arrest the price slide despite growing global oversupply.
"We conclude that the oil market faces the prospect of a third successive year when supply will exceed demand by 1 million bpd and there will be enormous strain on the ability of the oil system to absorb it efficiently," the IEA said.
With the world economy slowing, the IEA said it had cut its forecast for 2016 OPEC crude oil demand by 300,000 bpd to 31.7 million bpd.
Iran has said it will raise output by an initial 500,000 bpd now that international sanctions have been lifted, but the IEA said it believes the increase will be of a more modest 300,000 bpd by the end of the first quarter of 2016.
The IEA is sticking with its forecast for a decline of around 600,000 bpd in non-OPEC output, which it said had been surprisingly resilient in the face of tumbling crude oil.
Recommended for you

Crude oil sinks again as spectre of US slowdown alarms investors