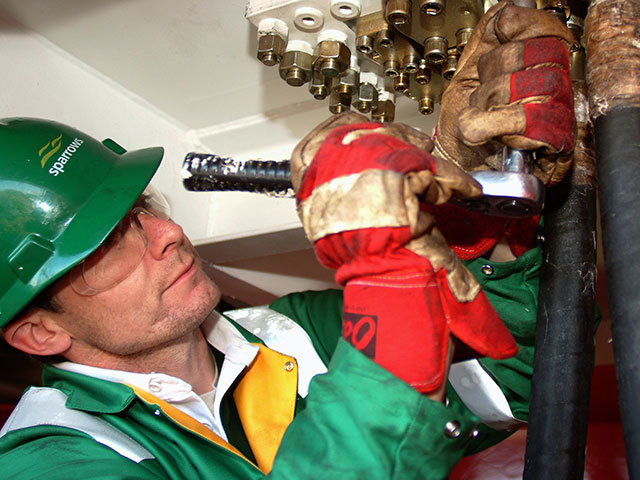 Sparrows Group is in consultation with its staff over up to 90 job losses.
The Aberdeen crane engineering firm said the move was being taken as the price of oil drops below $30.
Chief executive Stewart Mitchell said all employees affected would be provided with support throughout the process.
He said: "As the oil price drops below $30 and there is even greater uncertainty around spend on the services we deliver, we have had to take the difficult decision to reduce our workforce.
"We have not taken this decision lightly and have done everything in our power to avoid this course of action but, regrettably, we have no choice if we are to protect the business and as many jobs as possible in the longer-term.
"We are seeking to keep redundancies to a minimum but we could be forced to consider a reduction of up to 90 posts.
"This review will enable us to continue to provide cost-effective valuable services to our customers.
"We will provide comprehensive and practical help and support to all those people affected in what is a very painful and distressing time for everyone at the Sparrows Group."
Globally Sparrows Group has 2,000 staff, with 1,070 of those workers working in the North East of Scotland.