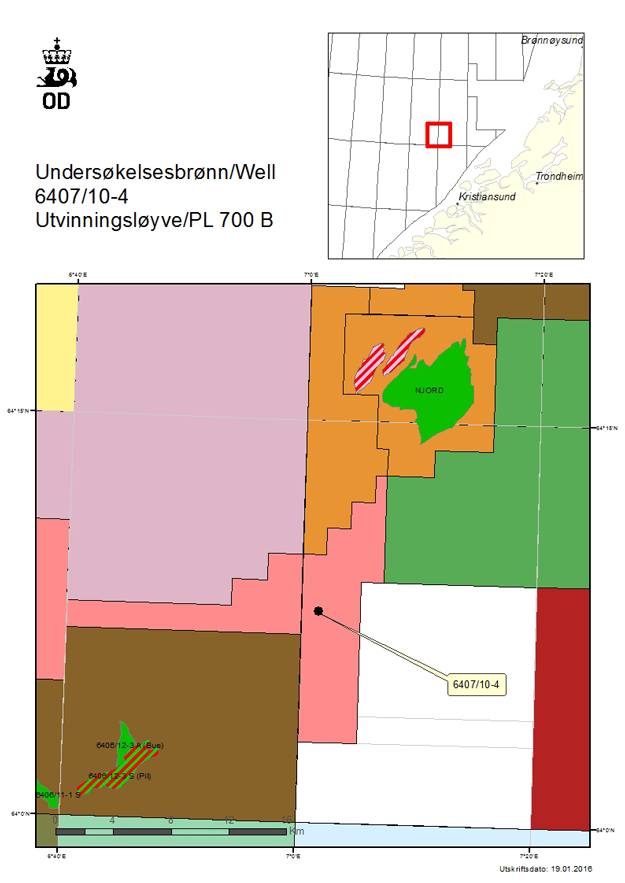 Lundin Norge's wildcat well has come up dry.
The well, which was drilled 17 km south-west of the Njord field in the Norwegian Sea, failed to encounter reservoir rocks in the primary or secondary exploration targets. However, the well did encounter about 830 metres of sandstones of unknown age, with poor to moderate reservoir quality.
It has since been classified as dry.
This is the first exploration well drilled under production licence 700 B, which was awarded in 2014.
Water depth at the site is 335 metres. The well will now be permanently plugged and abandoned.
Recommended for you

Well-slot: One-in-four hit rate for Norway exploration