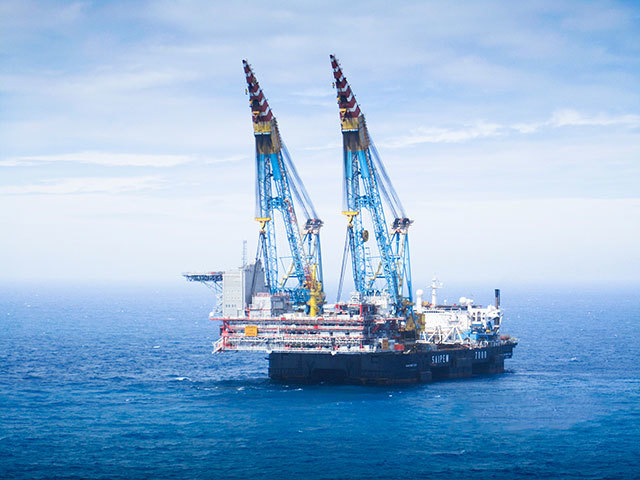 Norway's Arctic ambitions just got a $7 billion boost from Statoil.
Norway's largest oil company was able to halve its expected development costs to keep alive its delayed Johan Castberg development in the Barents Sea.
The decision comes as welcome news for an industry that's struggling with a deep plunge in oil prices and tens of thousands of job cuts.
Statoil's plans will also benefit other companies that have made discoveries in the Barents Sea, such as Lundin Petroleum AB with its Gohta and Alta finds, said the Swedish explorer's local manager, Kristin Faeroevik.
"It's fantastic news," she said Tuesday in an interview at a conference in Sandefjord, Norway. "I have great confidence that our own discoveries will be developed."
Statoil announced that the project will proceed after it managed to lower estimated investments to 50 billion kroner to 60 billion kroner ($7 billion) from an earlier estimate of 100 billion kroner.
The owners of the oil deposits, which include state-owned Petoro AS and Eni SpA, agreed on using a floating production, storage and offloading facility, with a final investment decision planned for next year and possible production start in 2022.
"This is a project that's starting to get close to what I would call an attractive project," Chief Executive Officer Eldar Saetre said at the conference. Statoil will seek to make the project even cheaper, he said.
The decision breaks a string of delays for the project that has suffered from high costs, a tax increase and, most of all, a plunge in oil prices.
It goes against a trend of cancellations of energy projects worldwide, not least in the high-cost Arctic, where Statoil and others have abandoned exploration plans from Alaska to Greenland.
Castberg, which holds as much as 650 million barrels of oil, was considered a breakthrough venture to unlock oil resources in the Arctic after Norway's crude production has dropped by half since a 2000 peak.
It's also a welcome boost to the country's supplier industry that's being squeezed as spending is due to fall for a third year.
Paradoxically, the 75 percent slump in crude prices over the past 18 months that was weighing on the project's profitability has also contributed to lower investments as suppliers are forced to cut their rates. Saetre declined to provide details on Castberg's profitability threshold.
Petoro's CEO Grethe Moen called the news "positive." All lasting cost efficiencies will help develop resources in the Barents Sea, a region with little infrastructure, she said.
Separately, Eni received approval from Norway's Petroleum Safety Authority to start production from the FPSO on the delayed Goliat field in the Barents Sea, the government body said in a statement.
Goliat will become the first oil field to start producing in Norway's Barents Sea, where only the Snohvit gas deposit is in operation.
After several delays and a 50% cost overrun, Eni expects to start producing by the end of February, said a spokesman who requested anonymity, citing company policy.
Statoil will continue working on plans for a possible onshore oil terminal at Veidnes as a separate project with operators on Castberg, and four other fields in the north, Alta, Gohta, Wisting and Goliat, Saetre said.
The terminal was part of an original development solution presented by Statoil in 2013 but later scrapped.
Norwegian authorities had signaled a preference for a development of Castberg involving pipelines and a terminal with capacity for future discoveries in the area, which would have strengthened incentives to explore the Barents Sea.
"I'm satisfied that companies are working on developing projects in a challenging time," Petroleum and Energy Minister Tord Lien said to reporters in Sandefjord.
Still, "it's important that we find ways to develop the resources on Norwegian shelf that create the most value in the long-term. That means that we need robust solutions too."
Recommended for you

Dozens of applications for Norway oil and gas licensing round