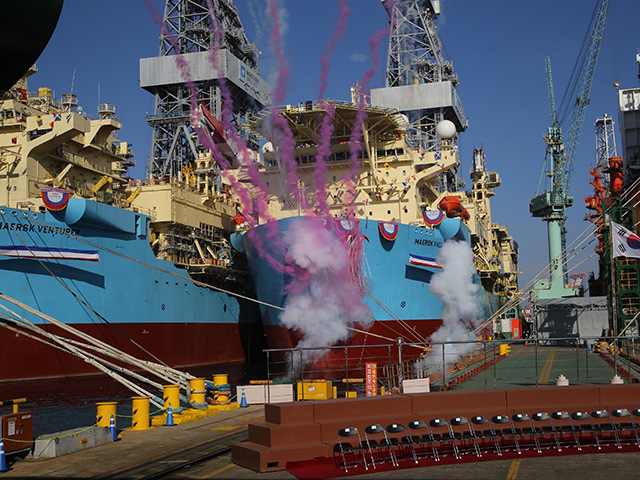 Maersk has the ability to withstand continued low oil prices, and "would have no problems" if crude remains below $30 a barrel for the rest of the year, according to its chief executive.
Nils Andersen said: "We are really well positioned for the future. We have a very strong balance sheet."
The head of the Danish oil and shipping giant, was speaking in the Swiss town of Davos, where he was attending the World Economic Forum.
Andersen also expressed optimism for the long term.
"Fundamentally, there are a lot of good things going on in the global economy," Andersen said.
He added: "We've been among the most profitable oil operators for more than a decade.
"We made very good money in there, with think we have very good operational skills and technologies that will help us in a market where competitiveness and low production cost become more important and it will because we continued lower oil prices continuing for quite a while."
Maersk Oil confirmed last August that it would invest $4.5billion in its high pressure, high temperature Culzean field in the UK Central North Sea.
Andersen said: "At the moment we are well positioned but of course we will need to invest and we need to find the right opportunities to invest in, that is what we intend to do going forward."
"Of course we have had to during the last year we have to take very dramatic decisions on cost in the oil business. In the industry its not an unhealthy move and everybody has had to do that.
Andersen said the lower for longer scenario was like to remain for the foreseeable future.
"We have a very strong balance sheet. We will continue to work to be competitive. We'll make sure that we also have the balance sheet to take advantage of maybe an acquisition opportunity or other things that come up."