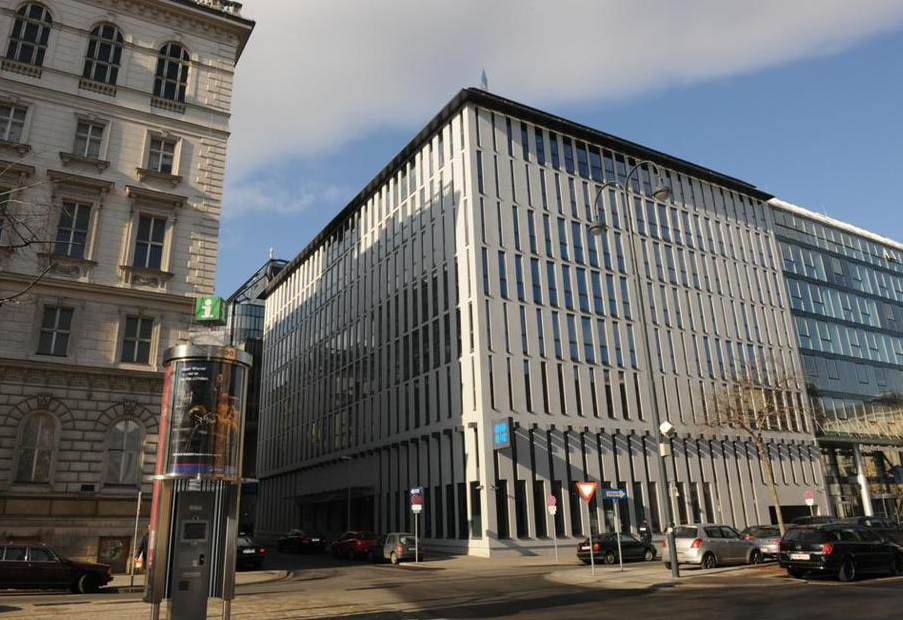 Less than two months after OPEC nations sparred over oil policy in Vienna, they resumed the debate at Davos.
Nigeria's oil minister, speaking on a panel at the World Economic Forum in the Swiss resort, said the Organization of Petroleum Exporting Countries needs to meet soon as crashing prices force the group to reconsider its current laissez-faire policy. Saudi Arabia, represented by the chairman of its national oil company, said the kingdom won't reverse course unless non-OPEC nations play their part in production cuts.
"If there are other producers willing to collaborate Saudi Arabia will be willing also to collaborate," said Khalid Al- Falih, chairman of Saudi Arabian Oil Co., also known as Saudi Aramco. "But Saudi Arabia will not accept the role of — by itself — balancing a structural imbalance that is happening today."
Officials from two non-OPEC nations speaking on the same panel — Azerbaijan and Russia — didn't hold out much hope they'd be able to resolve the impasse soon.
Emergency Meeting
Nigeria's petroleum resources minister of state, Emmanuel Kachikwu, made the case that the African nation and several fellow OPEC states want to meet before the scheduled June 2 gathering as the pain from $30 oil intensifies. Venezuela, which has declared a state of economic emergency, has formally written to other members of the group to request a crisis meeting, according to five people familiar with the matter.
OPEC set aside the daily production target it had breached for 18 straight months at its Dec. 4 meeting in Vienna. Guided by its biggest producer Saudi Arabia, OPEC has increased output in an oversupplied market in a bid to force higher-cost producers to scale back their operations.
Where the two OPEC members agreed in Davos was that cooperation with outside producers is necessary to stabilize the market, and that a rebound from the current slump is inevitable.
While it's a "very bleak picture" for the oil market in the short term, "the market has overshot on the low side, and it's inevitable to start turning up," Al-Falih said. The investment cuts triggered by low prices coupled with annual demand growth of 1 million barrels a day will lead to a recovery, he said.
An accord between Russia and OPEC is possible, "but at the right time," said Kirill Dmitriev, CEO of the Kremlin-backed Russian Direct Investment Fund. Once the economic impact of cheap oil is clearer — "maybe within a year" — it's "going to be much easier to sit down and agree."
A spokeswoman for the Russian Energy Ministry said the nation's position on cooperation with OPEC remains unchanged; Russia is ready to hold consultations with the organization. Russian Energy Minister Alexander Novak has said on several occasions the country is ready to hold discussions with OPEC, but considers artificial production cuts senseless.
Wider Cooperation
Azeri President Ilham Aliyev said that although his country is "ready" to engage with OPEC, an agreement would really hinge on cooperation between OPEC and "large" producers outside the group. Azerbaijan's production, at about 800,000 barrels a day, is less than a 10th of Russia's.
If there's no emergency OPEC meeting, Azerbaijan's Aliyev joked he would actually be relieved. "Unfortunately, after every OPEC meeting, the price of oil goes down," he said.
Recommended for you

Oil set for worst week this year as traders watch for OPEC+ move