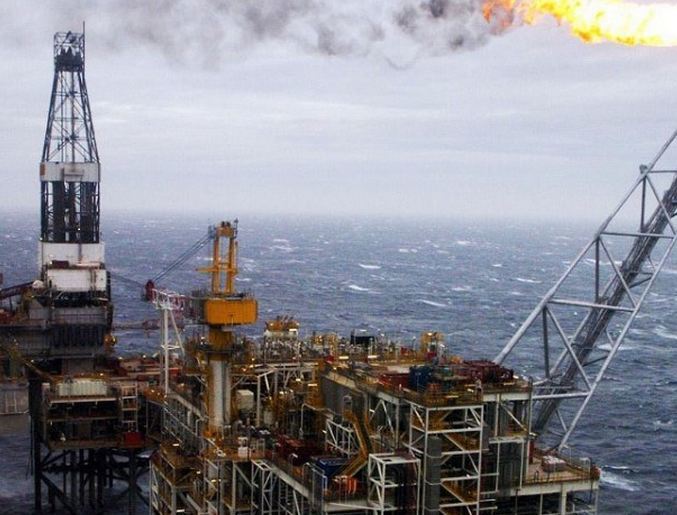 Stick with oil, it's could be the "trade of the year," according to Citigroup Inc.
The outlook for crude isn't all bad, even as prices head for the worst start to a year since 1991 and there are dire warnings of the world drowning in supply. Forecasters from UBS Group AG to Societe Generale SA are predicting a rebound in the second half and Citigroup says the market just needs to weather a surge of exports from Iran after the removal of sanctions.
"There will be an initial wave of supply from Iran, but once that's done, it will be flat and I think that's when you start seeing opportunities for oil to turn," Ivan Szpakowski, an analyst at Citigroup in Hong Kong, said Friday. "Part of the reason oil is the trade of the year is because it's going to have such a broad affect, it's going to take a lot of asset classes up with it."
Oil has slid more than 17 percent this year in London, touching a 12-year low this week, amid turmoil in Chinese markets and concern that Iranian exports are going to exacerbate a global oversupply. The Persian Gulf nation has given the order to boost production by 500,000 barrels a day as it seeks to regain market share after sanctions were lifted. This has contributed to the International Energy Agency warning that oil markets could "drown in oversupply" and send prices even lower.
Brent, the global benchmark, has surged more than 11 percent in the past two days after settling at $27.88 a barrel on Wednesday, the lowest close since November 2003. The contract gained as much as $1.85, or 6.3 percent, to $31.10 on Friday. Prices slid 35 percent last year.
Oil should hit a bottom within one to three months, according to Szpakowski. Citigroup is among forecasters predicting a gain in the second half, projecting an average Brent price of $41 a barrel in the third quarter and $52 in the last three months. This compares with a mean of about $47 for the fourth quarter, according to 12 estimates this year compiled by Bloomberg.
A decline in U.S. oil output will help rebalance the global market in the second half of the year, Dominic Schnider, the head of commodities and Asia-Pacific foreign exchange at UBS's wealth-management unit in Hong Kong, said earlier this month. Schnider correctly predicted Brent would drop near $30 a barrel.
"Within the next one to three months, that's when investors should be looking for the opportunity to get in," Szpakowski said.