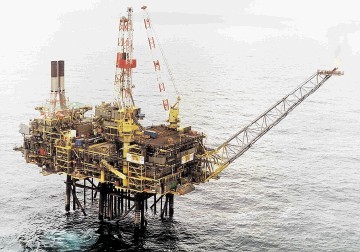 Energy service giant Halliburton today announced hefty losses and a large slump in revenue during 2015 as the woes of the oil and gas industry continued to wreak havoc on company balance sheets.
Halliburton reported net losses of £467.7million, compared with profits of £2.5billion the year before.
Revenue in the latest period totalled £9.6billion, down from £23billion previously.
Halliburton, which has its corporate offices in the US and Dubai, said fourth quarter figures were hit by asset write-offs and "severance" costs totalling £131.6million after tax.
The group also booked costs of £55.4million linked to its pending £22billion acquisition of rival Baker Hughes.
President Jeff Miller said the group's international business was "resilient" during 2015.
He added: "Annual revenue declined 16% from the prior year, outperforming our largest peer sequentially and on a full year basis for both revenue and margins.
"Despite pricing and activity headwinds, we were able to improve 2015 operating margins due to a focus on cost management.
"North America revenue declined 39% compared to 2014, as a result of unprecedented declines in activity, with the US land rig count ending the year down 64% from the 2014 peak."
Recommended for you
X

FTSE creeps higher as oil prices tumble