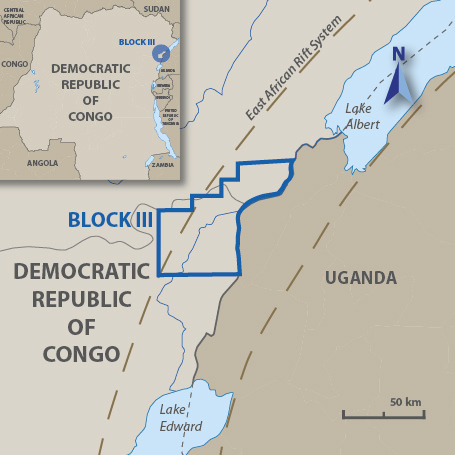 SacOil has agreed a deal to have a direct line of site of activities in a prospect in the Democratic Republic of Congo.,
The company, which has held an indirect participating interest in Block III, Albertine Graben in the DRC currently held by its indirect subsidiary Semliki Energy.
South African independent Sacoil will now represent its own interest in Block III directly and to have direct line of sight to the activities of Block III.
Under the deal Semliki shall assign a portion of its future rights and obligations under the farm-out agreements to SacOil
These included the right to receive bonuses totalling $54 million upon the attainment of first investment decision date and first oil date.
SacOil will retain a participating interest of 12.5% in Block III post the reorganisation.
The company also has business operations in Egypt, DRC, the Republic of Malawi and the Republic of Botswana.