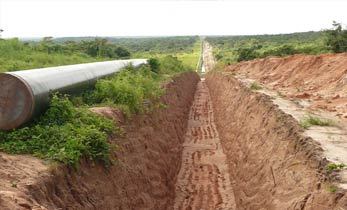 Sacoil has agreed a deal for the construction of a $6billion, 2,600km large-diameter pipeline to transport natural gas between Mozambique and South Africa.
The South African oil and gas company said the agreement is with national Mozambique oil company ENH and Profin and Chinese pipeline company CPP will transport natural gas from Mozambique's Rovuma Basin to Gauteng in South Africa and en route will deliver gas to key towns and settlements in Mozambique.
SacOil chief executive Dr Thabo Kgogo said the cooperation agreement is a key milestone in the progression of the natural gas pipeline and distribution project.
"It confirms the financing commitments required for the pre-investment and engineering studies phases of the project, and paves the way for its speedy and effective construction and implementation.
"The agreement brings together a wealth of expertise as a pre-investment consortium that will focus on bringing the project to bankability, assuring that a solid investor group is drawn from China, Mozambique and South Africa."