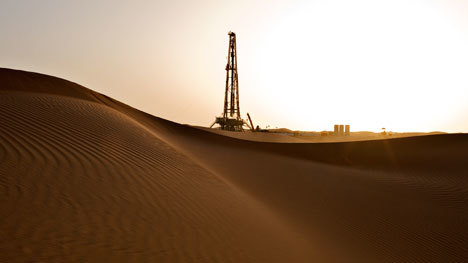 Algeria's army has killed four militants, who authorities believe are responsible for Friday's gas plant attack.
According to a Reuters' Algerian security source, four militants were killed and three others wounded by the army in the desert region of Ain Saleh, where Krechba is located.
Al Qaeda's North Africa branch previously claimed responsibility for the rocket attack on the In Salah gas plant.
Oil major BP alongside its Norwegian partner and Sonatrach had only recently launched production at the site.
Statoil, which had crew on site, later confirmed all staff were safe and well.
At the time a BP spokesperson said: "BP has been informed of a rocket attack on the Krechba site at the In Salah Gas Joint Venture in Algeria from outside the site perimeter, reported at approximately 05:30 AM UK time / 06:30 Algiers time.
"There are no reports of any injuries to personnel at the site and the Central Processing Facility (CPF) has been shutdown as a safety precaution.
"BP's first priority is the safety of people. All BP staff in Algeria have been accounted for and there are no injuries."
This is the second militant attack in recent years.
In 2013, 40 oil contractors were killed during an assault on the Tiguentourine gas plant.
Algeria has become a key Western ally in the fight against Islamic militants in the region.
Three British workers were amongst those killed during the four-day siege.