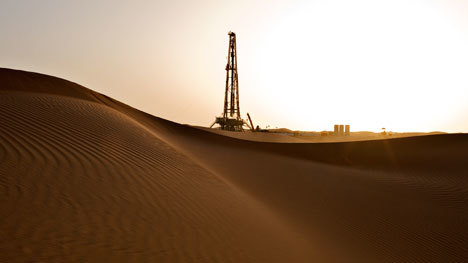 Oil major BP and Norwegian operator Statoil said they will pull staff from two gas plants in Algeria following an earlier attack.
The companies have taken the decision after militants attacked the In Salah gas plant with rockets on Friday.
No workers were injured during the incident which was carried out by Al Qaeda's North Africa branch.
A spokesman for BP said: "BP has decided to undertake a phased temporary relocation of all of its staff from the In Salah Gas and In Amena JVs in Algeria over the next two weeks.
"This decision has been taken as a precautionary measure."
In 2013, 40 oil contractors were killed during an assault on the In Amenas gas plant.
Statoil said it would also be withdrawing staff from the In Salah and In Amenas plants, together with staff from its operations centre at Hassi Messaoud.
A spokesman from Statoil said: "It will happen over the next few weeks. Those who are on rotation now will bot be replaced when they finish their shifts."
It is not yet known how many staff will be affected.