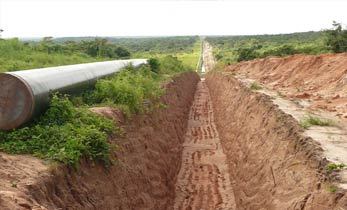 Aminex has sold its 3.825% interest in the Kiliwani North Development Licence in Tanzania to Solo Oil for $2.16million.
Solo will make three payment tranches to Aminex. If a tranche is missed, then that option is no longer exercisable. The tranches are separate and not inter-conditional.
Should all three tranches close, Aminex will have a 51.75% operated stake in licence.
Solo Oil chairman Neil Ritson said: "Solo is delighted to increase its exposure to the KNDL project with commencement of production imminent. The project offers a revenue stream that will increase through the commissioning process and into commercial production under the GSA which has take-or-pay provisions and is paid in US Dollars guaranteed by a consortium of banks. By linking the acquisition of our additional interest to project milestones we have been able to further de-risk the investment."
The KN-1 well, which is ready for production, is estimated to have a contingent resources (2C) of gross 28 billion cubic feet.
Gas from KN-1 will be sold to the Tanzania Petroleum Development Corporation (TPDC) under an agreed Gas Sales Agreement at wellhead for an agreed price of US$3.00 mmBTU (approximately US$3.07 per mscf), payable in US dollars. The gas price is not linked to any commodity price so is unaffected by current commodity market conditions. The gas will be processed at the new Songo Songo Island gas plant and will ultimately be transported by pipeline to Dar es Salaam, where it will be sold into the local Tanzanian market.
Recommended for you

Aminex expects Ruvuma well, Kiliwani North seismic this year