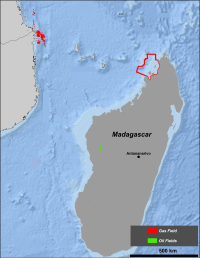 Sterling Energy has confirmed it plans to pull out of the Ambilobe block in Madagascan waters by July.
Sterling informed partner Pura Vida Mauritius it will no longer participate in the joint venture and will cease to be the operator of the asset.
The London-listed company said it does not expect to incur any "material costs" as a result of its decision.
Chief executive Eskil Kersing, said: "Sterling has held an interest in the Ambilobe Block since 2004 and recently completed a fully carried 1,175km2 discretionary 3D survey in 2015.
"Given the challenging commercial landscape, we have made the disciplined decision to exit, focusing on shorter-cycle revenue generating assets."