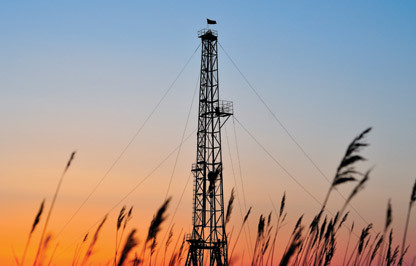 San Leon Energy is aiming to raise at least $200million through a share placing priced at a significant premium in order to fund the acquisition of an indirect interest in a producing oilfield in Nigeria.
San Leon shares have been suspended since early 2016. The oil and gas independent aims to raise the funds from 105.0 pence per share placing, approximately a 261% premium to the price at suspension of 29.125 pence.
San Leon currently has 61.8 million shares in issue, meaning those new shares would represent around 75.5% of the company's enlarged issued share capital.
San Leon said the placing proceeds will be used to complete the acquisition of an indirect interest in OML 18, an onshore, producing oilfield in the Southern Nigerian Delta covering 1,035km2 formerly operated by Shell.
The OML 18 production arrangement is considered by the Board to be a "transformational transaction" for San Leon.
The company said it expects to generate "significant cashflows" from the field, and said it plans to adopt a "formal shareholder distribution policy". The acquisition constitutes a reverse takeover under the AIM Rules and will be subject to shareholder approval.
San Leon originally struck a deal back in January to secure a 9.72% indirect economic interest in OML 18, which benefits from having a "significant proportion" of its oil hedged at $95 per barrel until December 2017, more than double the market price for Brent crude.
The field is producing 50,000 barrels of oil per day after rising from only 10,000 barrels a day back in March 2015. Gas production is at 50 million standard cubic feet per day.
The intention is to increase production to in excess of 100,000 bopd. San Leon believes it is a world-class onshore producing asset.
Chairman Oisin Fanning said: "I am pleased to confirm that production in OML 18 has continued to be strong and this is a function of the operational controls and expertise that have been implemented by Eroton, the operator of the asset, as well as the implementation of the first stages of the field redevelopment plan."