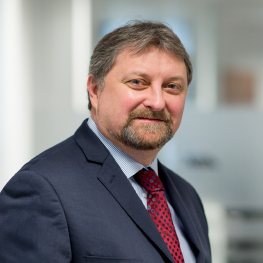 Eland Oil & Gas posted record production in the Niger Delta, according to its latest financial results.
Chief executive George Maxwell said: "We are pleased to announce our Full Year results for 2015, which showoil productionfrom OML 40 in Nigeria almost trebling, and the Group in excellent shape. In early 2016, we have successfully completed an $18.5 million equity raise at a premium to the prevailing share price, and combined with forward sales to our offtake partner, this gives us a current cash position of $25m. With the recently announced success of the Opuama-3 work-over in OML 40, which delivered exceptional flow-rates of over 10,500 bopd, we believe that Eland is well positioned to benefit from its strong asset base and fully funded work programme throughout 2016, which should lead to further material gains in production once the Forcados terminal reopens."
The firm, which focuses on exploration in West Africa, had a total lifting of 340,809 bbls of crude oil in 2015, an increase of 195% compared to the previous year.
In 2015 it sold 341,000 bbls of crude oil, generating revenue of $18.1million for the year – an increase from 2014's $11.7million.
Chairman Russell Harvey added: "Last year proved difficult for the oil and gas industry globally, as oil prices fell to levels not seen in a decade. By the end of 2015 Brent was trading at $37 per barrel compared to $57 per barrel at the start of the year. Strong supply from US shale oil, and continued resilience on the part of OPEC in maintaining production levels were exacerbated by a reduction in global oil demand, largely driven by a slowing Chinese economy.
"This resulted in growing levels of oil stocks globally, with the IEA claiming that OECD stocks reached over 3 billion barrels by the end of 2015, the highest ever. Unsurprisingly this resulted in a global slowdown in exploration and development activity. The Nigerian oil industry has not been immune to these challenging conditions. As the oil industry represents the most important sector in the country, 2015 saw a sharp slowdown in economic growth and a weakening of the Nigerian currency, the naira.
"Within the context of these largely negative conditions I believe that Eland performed commendably. The year will be remembered as the one when the Company really started to deliver as a producer, with total gross liftings from OML 40 almost trebling compared to 2014."
Recommended for you

Oil steadies after four-day surge as US product markets run hot