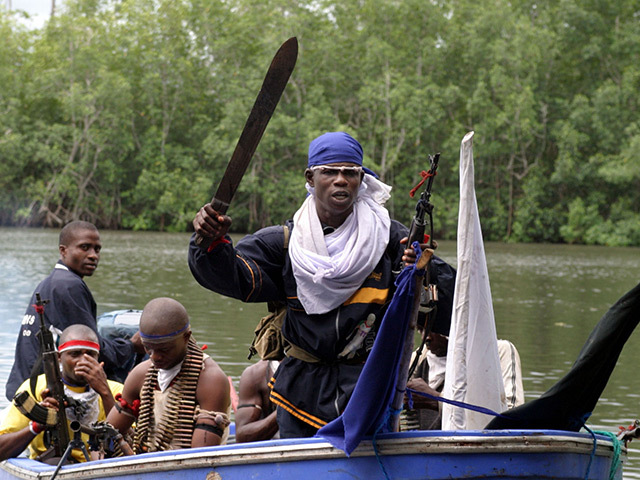 A group of former Nigerian militants has called on the Niger Delta Avengers to join in discussions with the country's government.
The move comes after the group rejected an offer by Nigeria's oil minister to take part in discussions.
The Avengers had said they would not take part in talks with them and other militants over their demands for a greater share of oil wealth in the region.
The Movement for the Emancipation of the Niger Delta (MEND) said: "If indeed your cause is to avenge the injustice done to the Niger Delta region then, we urge you to ceasefire and join us to the table of negotiation with the federal Government.
"Following useful exploratory discussions held with high ranking officials of the current administration… MEND has constituted (a team) to dialogue with the federal Government on the immediate, medium and long-term future of the Niger Delta region."
MEND has said some of its former commanders and fighters make up the Avengers, which the group has denied.
Recommended for you
X

RedT Energy makes first inroads into African energy storage market