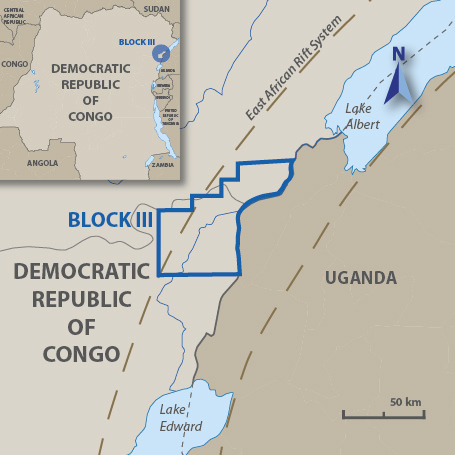 SacOil, the South African oil and gas operator, has confirmed that Total has finalised 2D seismic date acquisition in the Block III in the Albertine Graben area of the Democratic Republic of Congo.
Total, as operator, successfully completed the acquisition of 244km of 2D seismic data and currently the seismic acquisition contractor is demobilising. Sacoil said the survey did not encroach on the Virunga National Park.
Sacoil, which holds a 12.5% effective interest in Block III, said the next step is to process and interpret the seismic data, and integrate the results with the previously acquired gravity and magnetic data.
The acquisition program is in fulfilment of the minimum work program obligations.