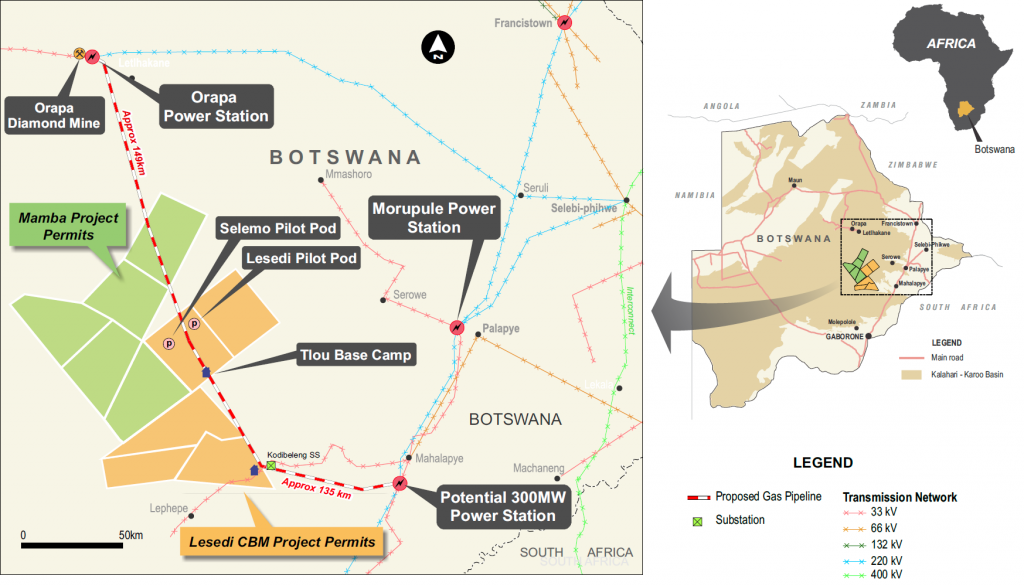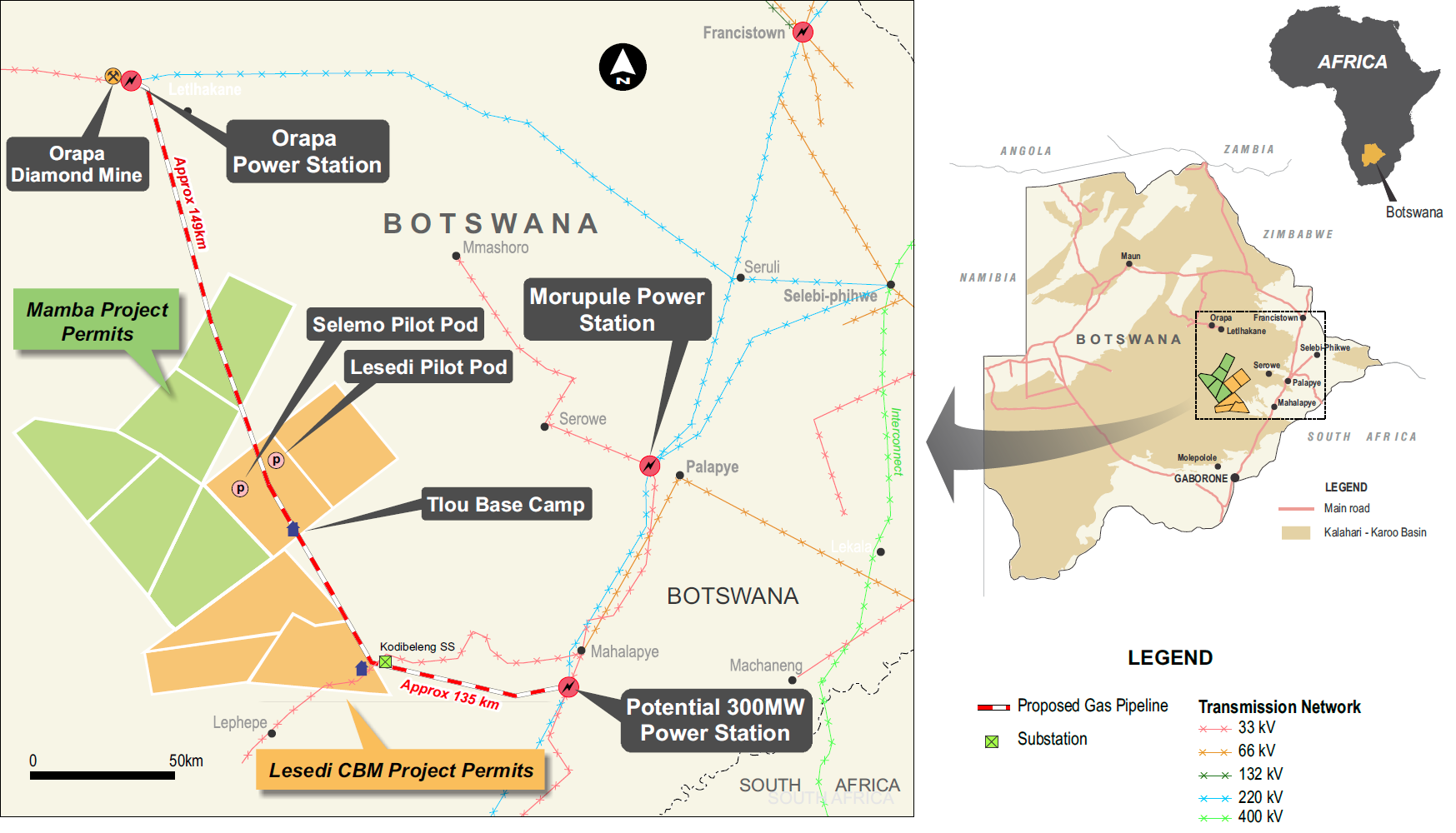 Tlou Energy today confirmed positive gas flow from its Botswana operations.
The firm is focussed on delivering power in Botswana and Southern Africa through the development of coal bed methane projects.
The aim of the gas testing program is to provide evidence of a sustainable gas production rate achievable from the field and develop the first wells flowing commercial rates of gas in Botswana.
Tlou acting managing director Gabaake Gabaake said, "Following on from our encouraging initial gas flows at Lesedi, the data received from the Selemo 4 well is extremely encouraging with gas production exceeding our expectations.
"Positive gas flows have already been achieved from Selemo 1 and we are encouraged that significant gas is still expected to flow from the lateral wells.
"These positive results follow the recent announcement from the Botswanan Government that it is proposing the delivery of 100MW of CBM power to be incorporated into its future generation supply plans, which is particularly significant for Tlou as we are developing the most advanced CBM project in Botswana. I look forward to providing further updates on the progress of our gas flow testing in due course."
Recommended for you

Interview: UK energy minister reaffirms oil and gas support ahead of COP26