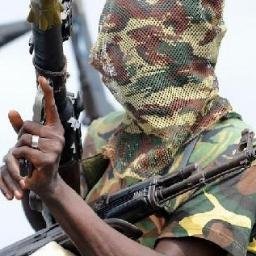 The Niger Delta Avengers have claimed responsibility for an attack on Chevron's oil facility in Nigeria.
The militant group attacked Chevron Manifolds, located in the country's southern region.
The group said: "Between the hours of 10:50pm to 11:10pm our (Niger Delta Avengers) strike team blew up Chevron Manifolds. The manifolds are RMP 22, 23 and 24. Happy Eid Mubarak to our Muslim Brothers."
The group has been responsible for string of attacks on oil production sites, including assets operated by Shell.
The onslaught has seen Nigerian oil output drop to a 30 year low.
The militants have made repeated calls for a greater distribution of Nigeria's oil wealth, winning the support of some local communities.
Attempts to agree a ceasefire have all failed.
Recommended for you

Pirates see better risk-reward in Nigeria's oil theft industry