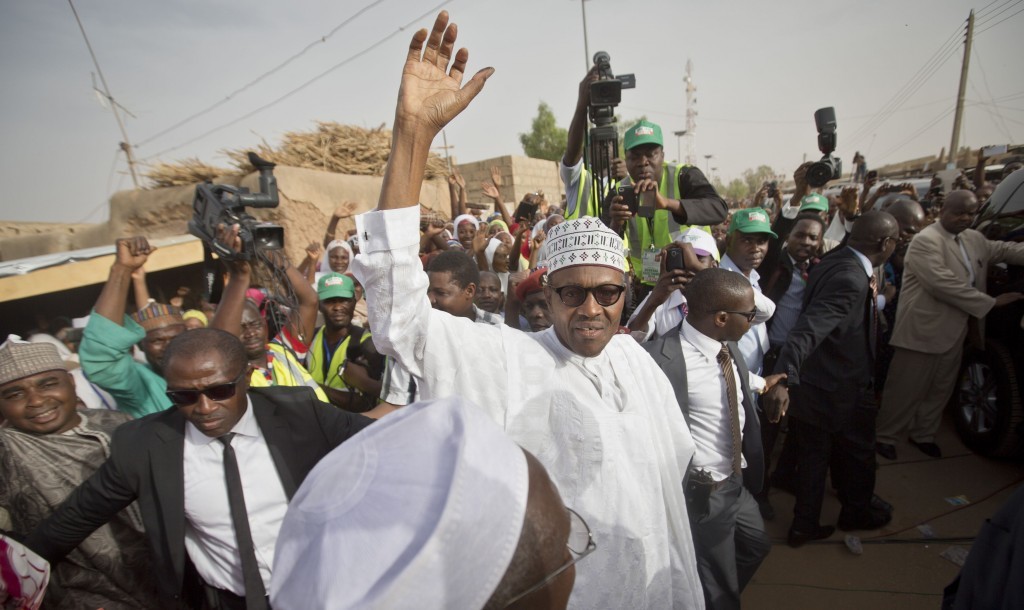 Nigeria's government is looking to spend its way out of an economic slump after its own central bank said it can't bolster growth and is instead targeting inflation with a record interest rate.
The government is planning 1.75 trillion naira ($5.6 billion) in capital spending for the year, more than four times the amount spent in 2015, according to information from the budget office. The state has spent 248 billion naira so far, the Presidency said on Aug. 1. Nigeria intends to borrow abroad to help plug its 2.2 trillion naira budget gap and make more funds available for capital investments, Finance Minister Kemi Adeosun told lawmakers last month.
"It's up to fiscal policy to soften the downturn," Yvonne Mhango, a Johannesburg-based economist at Renaissance Capital Ltd., said in an e-mailed response to questions. The Monetary Policy Committee "suggested that there was not much it could do to avert a recession."
Africa's largest economy will probably contract for the first time since 1991 this year as oil output slumped amid militant attacks on pipelines and foreign-exchange restrictions led to shortages of imported goods, including fuel. The central bank lacks the instruments needed to directly jump-start growth and the government should fast-track the implementation of the 2016 budget to stimulate the economy, Governor Godwin Emefiele said when he announced on July 26 the monetary policy rate will be increased to the highest in at least nine years.
The MPC raised its key rate by 200 basis points to 14 percent to curb inflation that accelerated to 16.5 percent in June, the highest since October 2005, and prop up the naira. The local currency lost over a third its value since the central bank removed a peg of 197-199 per dollar after more than a year. The economy shrank by 0.4 percent in the first quarter and may contract 1.8 percent this year, according to the International Monetary Fund.
When President Muhammadu Buhari presented a record budget of 6.1 trillion naira in December, the government targeted economic growth of 4.37 percent this year. A four-month delay in approving spending plans exacerbated the strain on output as a slump in oil prices and production caused a revenue squeeze. The economy expanded 2.7 percent last year, the slowest in 20 years, according to IMF data.
"The main effect of the capital expenditure will be felt in several years to come," Oyin Anubi, a London-based economist at Bank of America Merrill Lynch said by phone on Aug. 3. "There could be a small boost to economic activity in terms of creating demand and jobs but this does not offset other challenges related to oil revenues and dollar shortages."
Adeosun and Emefiele have both met with potential investors abroad as the nation plans to sell as much as $1 billion worth of Eurobonds this quarter. That's in addition to plans of borrowing $3 billion from the World Bank and African Development Bank.
Higher borrowing costs would signal a desire to gradually achieve positive real interest rates and help Nigeria tap international capital markets, Emefiele said last month.
Adeosun did not respond to phone calls and an e-mailed request for comment on the government's economic outlook.
"Given the budget delay, it's quite impressive that they got things out of the door and have spent that much already. That expenditure is a good step forward and good news," John Asbourne, London-based economist at Capital Economics Ltd., said by phone. "However we expect capital expenditure of more than 1 trillion naira in 2016, so what they have spent so far is small in comparison to expectations and Nigeria's needs."
Recommended for you

Seplat's Roger Brown sets out his thinking on Nigeria