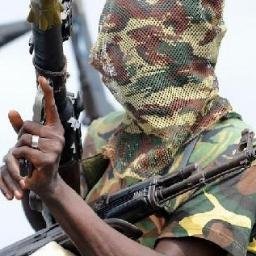 A Nigerian militant group which claimed responsibility for a series of attacks on oil and gas facilities has said it has halted hostilities.
The group released a statement which comes just over a week after the militant group said it was ready for a ceasefire and talks with the government.
The region has been hit by a number of pipeline attacks since January which have cut the OPEC member's output by 700,000 barrels a day to 1.56million barrels per day.
In a statement the militant group said:"We have listened carefully and halted hostilities in the Niger Delta.
"We expect a genuine and positive attitude to restructuring and self-determination for every component unit of Nigeria."
Nigeria's military on Saturday said that it had launched a new offensive against militants in the Delta, killing five and arresting 23, to crack down on criminal activities.