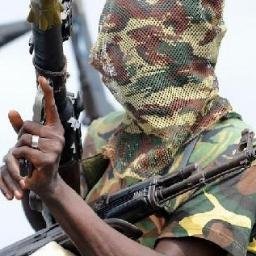 Nigeria said its military has made an arrest of a suspected leader of the Niger Delta Avengers militant group.
Other men accused of attacking oil and gas infrastructure are also said to have been arrested.
According to reports, soldiers backed by the air force and security officer, have been detained in the Niger Delta region.
The Avengers have been one of the most active groups blamed for a string of attacks which have taken out more than 700,000 barrels per day of oil production this year.
They declared a ceasefire late last month in an open letter to the government.
However the military is continuing to arrest suspected militants for fear of further attacks during talks.