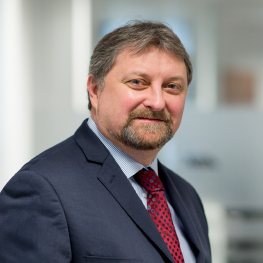 Eland Oil and Gas, an Aberdeen-based firm which focuses on West Africa, said today it was "evaluating its portfolio" due to disruption to one of its main fields.
Production from Opuama in Nigeria's OML 40 licence was halted following the shut-in of the Forcados terminal in mid-February.
The shut-in came after militants in the restive Niger Delta region attacked the Forcados pipeline.
Eland said it expected the terminal to be up and running shortly, allowing Opuama to be brought back onstream.
Revenues sank to $1.1million in the first half from $9.8million, though pre-tax losses narrowed to $9.5million from $11.7million.
Eland chief executive George Maxwell said: "The first half of 2016 was successful for Eland, with operational success at the Opuama-3 well workover in OML40 testing at rates in excess of 10,500 barrels/day of oil, reserves additions reported in CPRs for both the Ubima marginal field and the Gbetiokun field, and an oversubscribed equity raise for $18.5million.
"Although sales have been impacted by the Forcados terminal being shut-in since mid-February, we expect production and revenue generated cash-flow will reach an all-time high upon terminal operations resuming. We also look forward to further operational progress with workovers being planned on OML 40 and the Ubima field."
Recommended for you
X

Gulf Keystone says debt restructuring plans still on track