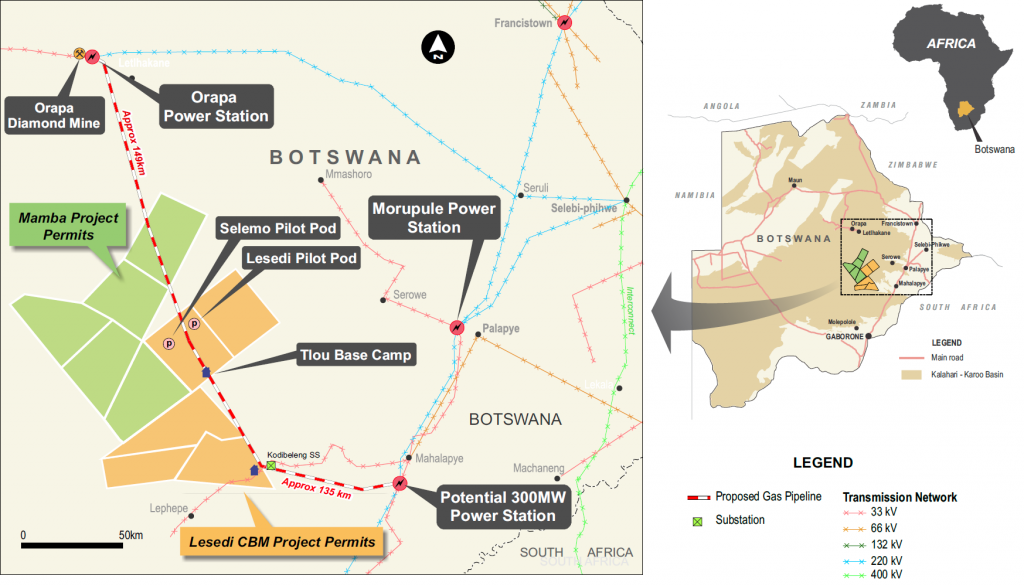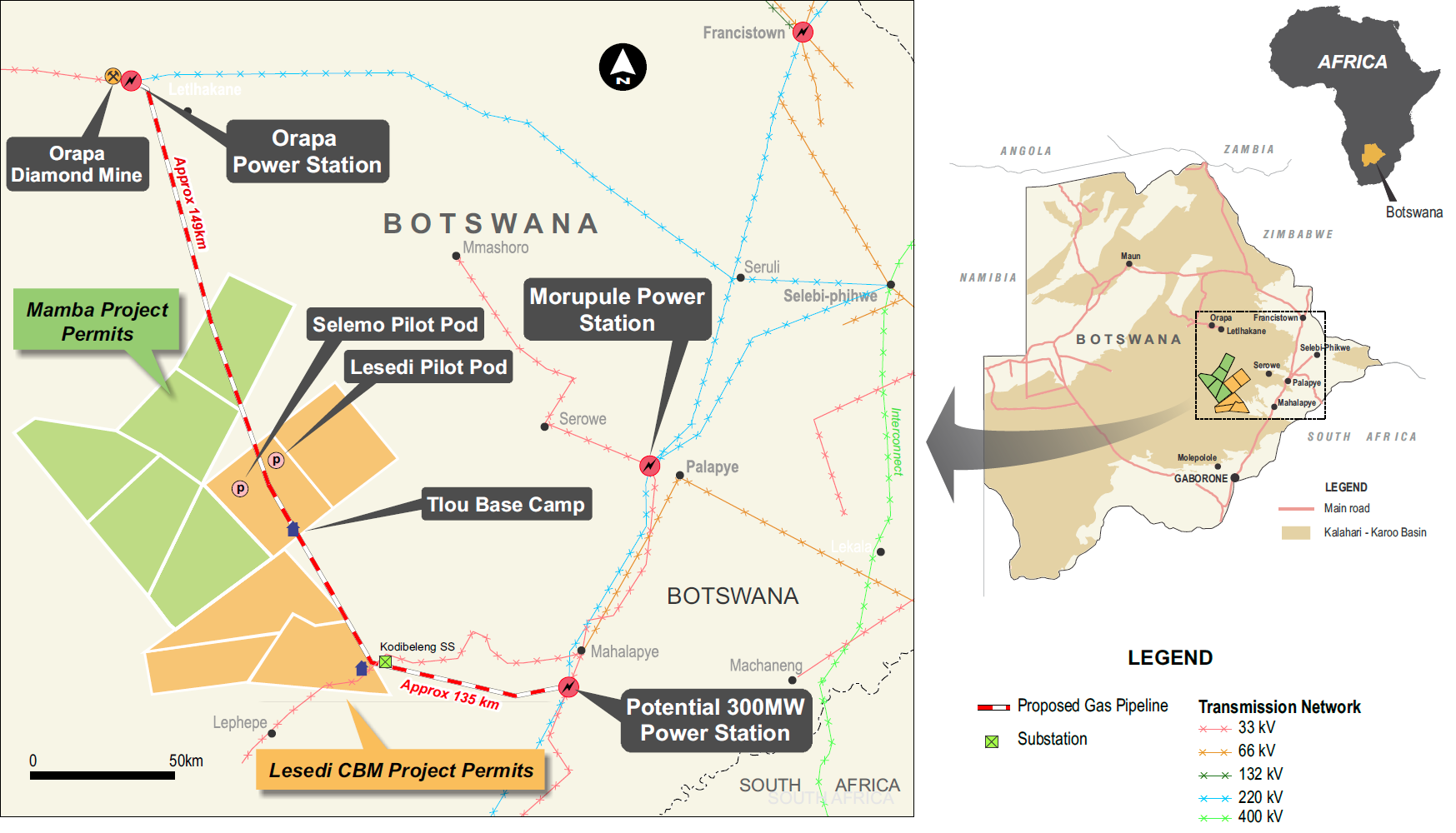 The Government of Botswana has approved Tlou Energy's environmental impact statement (EIS) for a coal bed methane project following a final review.
The decision, which followed a public consultation, allows London-listed Tlou to apply for a production licence for the 50MW Lesedi development.
Tlou executive director Gabaake Gabaake said: "We continue to deliver milestones which de-risk our development of a 50MW CBM project at Lesedi and the granting of the EIS is good news for the company, for the Lesedi project and for the people of Botswana.
"The EIS is a prerequisite for the mining licence which, when granted, provides security of tenure over our licences.
"Environmentally there is a need in Botswana for the development of a relatively clean, low carbon energy source to replace the use of diesel in the production of electricity.
"CBM from the Lesedi project provides one component of a future clean energy mix."
Tlou, an Australian-headquartered firm which was founded in 2009, said last month it had raised £1.7million through the placement of 31.5million new ordinary shares.
The firm said it would use the money to advance its projects in Botswana.
Recommended for you

Statkraft plans first UK green hydrogen project in Wales